Charges dismissed against Detroit man 45 years after murder conviction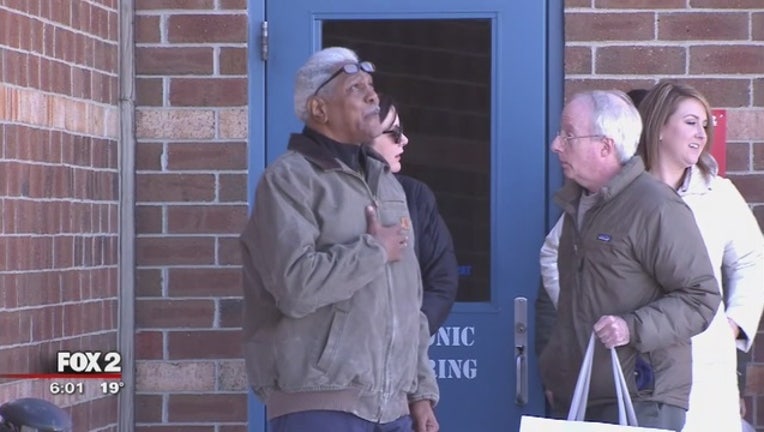 article
DETROIT (WJBK) - The Wayne County Prosecutor's Office has dismissed charges against a Detroit man who spent 45 years in prison for a murder that he didn't commit.
Richard Phillips went to prison when he was just 26 years old in 1971. He spent the next 45 years in prison for the murder of  Gregory Harris. A year later, he was convicted of murder and sentenced to concurrent life sentences.
Last December, a judge ruled that he be released on bond as the case was reviewed. Wednesday, prosecutor Kym Worthy announced that the murder charge would be dismissed against Phillips.
Prosecutor Kym Worthy said Wednesday that she's dropping the case against Richard Phillips. She says he was the victim of false testimony by a key witness at his 1972 trial.
Worthy says what happened to Phillips "was not justice at all."
Released and given new trial after 45 years, man says he is not angry
"There was testimony that he was involved, that he was one of two perpetrators," said attorney Gabi Silver. "And he got convicted by a jury."
hillips was sent to prison with no possibility of parole, despite being adamant that he was innocent.
"Basically I had resided myself to dying in prison for something I didn't do," Phillips said.
In 2010, during a parole board hearing, a co-defendant admitted that he and another man, not Phillips, killed Harris. He said that he didn't even know Phillips.
The Michigan Innocence Clinic learned of Phillips' case in 2014 and spending nearly four years on it.
Last December, 7 years after that parole hearing, a judge granted Phillips a $5,000 personal bond and a new trial.
After 45 years, he said he has no anger in his heart.
Phillips will be in court on Wednesday for the hearing with a press conference set for 10:30. Shortly after, a hearing will be held in Wayne County Court. WATCH IT on our Facebook page here.