Cops: Man shot heroin in police station bathroom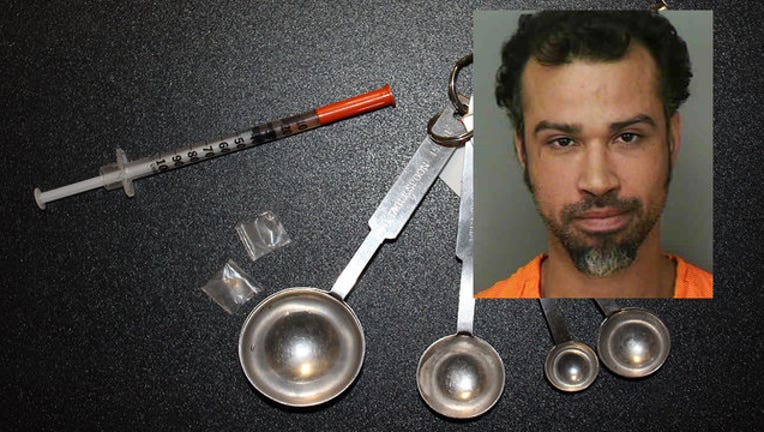 article
LAKELAND, Fla. (WOFL FOX 35) - Officials at the Lakeland Police Department in Lakeland, Florida said a man has been arrested after he allegedly used heroin while inside a restroom at a police station.  
Samuel Alicea, 35, entered the Lakeland Police Department to utilize the public restroom in the front lobby, according to authorities. One of the officers at the front desk heard a loud "thump" sound coming from the restroom. The officers, concerned for the safety of Alicea, knocked on the door several times and yelled out for a reply but to no avail.
Officers used a key to gain entry to the restroom where they found Alicea lying on the ground, unconscious and unresponsive. According to a report, an officer observed several personal items on the sink which included measuring spoons, small plastic baggies, and a syringe. Alicea was bleeding from the arm and it appeared he has just injected himself.  
Alicea was transported to Lakeland Regional Health.  Authorities said the substance in the syringe tested positive for heroin.  After being released from the hospital, Alicea was transported to the Polk County Jail and charged with possession of heroin and possession of drug paraphernalia.