Couple's creative way to announce baby goes viral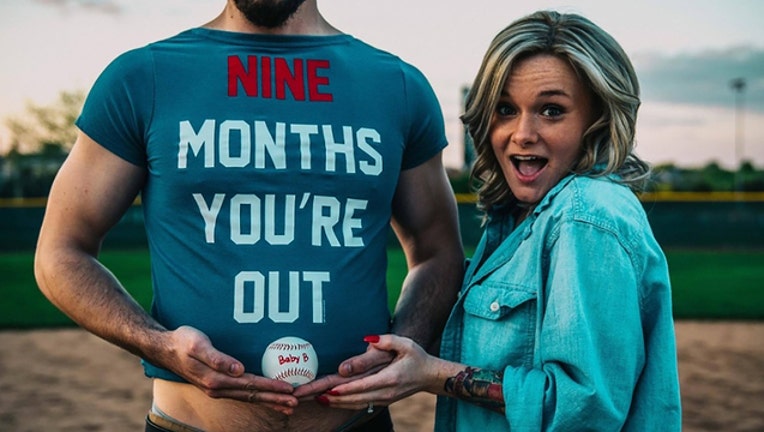 article
OMAHA, Neb. (WOFL FOX 35_ - A Nebraska couple's creative way of announcing that they are expecting a baby has become a viral sensation. 
Jennifer Broyles says she and her husband, Briar, are baseball fanatics.  They decided to use that as a springboard to theme their announcement.  
The couple hit the baseball diamond for a photo shoot, where Briar wore a shirt with the words, "NINE MONTHS YOU'RE OUT," while holding a holding with "Baby B" written on it.  If the baby happens to be a boy, they say they've already chosen a name.
"If we have a boy, I hope to name him Theo after Theo Epstein, because I'm such a huge Cubs fan!" Jennifer says. 
That could present a problem, since Briar is a huge Red Sox fan.
The baby is due in December.  See more photos of Jennifer, her husband and their son on Jennifer's Facebook page.