Cuddle kittens that were born inside a Detroit bookstore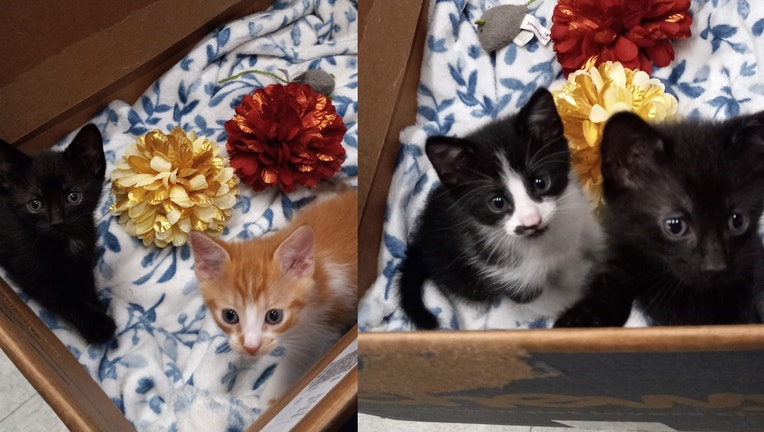 article
DETROIT (FOX 2) - A litter of kittens is waiting to meet you for snuggles at Detroit Specials Used Books.
Bookstore owner Dora Badger noticed a cat that chased away other stays that were eating at the feeding station early this summer. Once Badger realized the cat was pregnant, they reached out for help.
"With the help of Detroit Alley Cats, I trapped her the next day. She had her kittens in the store bathroom two days later. She's since become a total sweetheart…she wasn't mean after all, just pregnant, scared, and hungry," Badger said.
As the kittens grow, the bookshop is inviting people to have playdates with the animals. 
The playdates are free, but the bookstore is encouraging people to donate food, litter, and other cat supplies for the kittens. Excess donations will be given to Detroit Alley Cats.
Participants will get a $3 gift certificate to Detroit Specials Used Books. Those who donate supplies will get an additional $5 gift certificate.
Playdates will be held through Oct. 7 or until the kittens have been adopted. These must be scheduled in advance. Sign up here.
Detroit Specials Used Books is at 8275 John R.
Watch FOX 2 News Live