Deputy resigns after investigation for improper search of Pontiac mom, 2 sons who froze to death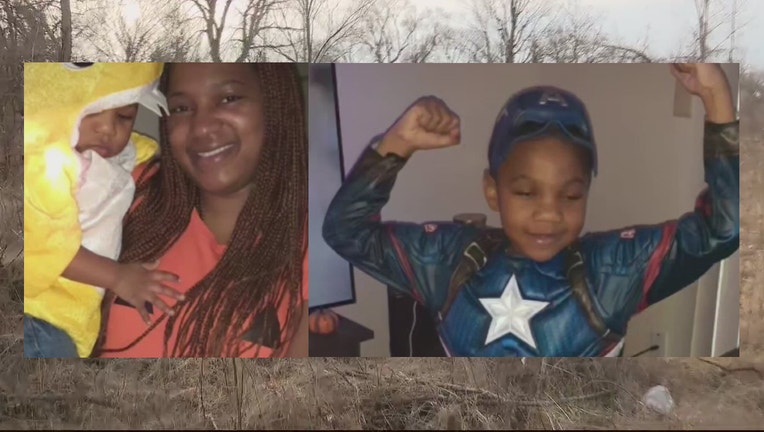 article
PONTIAC, Mich. (FOX 2) - An Oakland County Sheriff's Deputy resigned several days after the Sheriff's Office learned that he had been in contact with a Pontiac mother and her two sons for several days leading up to their deaths.
According to the Sheriff's office, the investigation was completed and the deputy who was at the focus of the investigation resigned on January 22, 2023. The Sheriff's office had no further details to share Sunday night.
Sheriff Michael Bouchard released a timeline of events on January 18, two days after 35-year-old Monica Cannady, 9-year-old Kyle Milton, and 3-year-old Malik Milton were found dead in a field in Pontiac.
RELATED: Mother, 2 sons found dead in an overgrown field in Pontiac; 10-year-old girl hospitalized with hypothermia
"I wanted a deeper dive that would potentially find ways to prevent such a tragedy in the future," Bouchard said on January 18. "I ordered a complete review of all calls, radio traffic, a canvas of the neighborhood and any potential interactions with Monica Latrice Cannady and her children."
According to the timeline, there were no calls made to the sheriff's office about the family on Saturday or Sunday, but deputies had been in contact with Cannady and tried to offer her help.
The first encounter was on Friday at 1 p.m. when the sheriff's office received a call about Cannady and her three children had stopped on Mill Street in Pontiac as they sought help. Deputies launched a drone to search for the family and, within 10 minutes of getting the call, a deputy found her and her three children.
The deputy asked if she needed help and where she was going but Cannady rebuffed repeated offers of help, saying she was okay while walking away. Five minutes later, another deputy found her inside McLaren Oakland Hospital in downtown Pontiac. 
The deputy questioned her multiple times if the family was okay and she reiterated that she was. The deputy offered aid and Cannady said she was fine and was at the hospital for a medical visit for her son. 
After the conversation, Cannady and her family left the hospital while the deputy followed them down Woodward Ave, trying to convince her to get in the patrol care and to get out of the dangerously cold weather. 
The woman was wearing a coat but her children were only in sweatshirts and wrapped in bedsheets, yet she continued to refuse help.
The deputy offered to get coats for the children, but again, she denied the assistance and said she was walking to see family nearby. At the time, the deputy said Cannady was lucid and did not appear to be suffering from crisis.
Two hours later, Cannady's family said her and her family arrived at her mother's apartment and the children went down for a nap. Half an hour later, she got into an argument with her mom about her mental state and she took her children and left. The family later told Detectives that Cannady had been having mental health problems for the past three weeks.
Around 4:30 on Friday, Cannady's aunt talked with deputies for advice on how to get the woman help. Authorities went to her apartment but it appeared to be empty.
Investigators learned that Cannady believed someone was trying to kill her and that police were involved. She instructed her children to run if they saw the police.
Around that same time that they were talking with Cannady's aunt, a 911 call came in about a woman and three children not properly dressed for the cold.
A deputy went to the area of Franklin and Rapid, where the caller had said they were spotted. Bouchard noted that the deputy didn't properly search the area. He is now being probed by the special investigations office.
"His performance is now under investigation by the Sheriff's Office Special Investigations Unit," Bouchard said in a statement on January 18.
Deputies searched the area multiple times that night but did not find the family.
On Saturday, no calls were made about the family.
After their bodies were found, the sheriff ultimately learned that Cannady had knocked on a door on Branch Street around 4 p.m. on Saturday. The person answered but Cannady then said she was at the wrong house before leaving. 
The next day, around 3 p.m. on Sunday, Cannady's daughter went to a different home and said that her family had died in the nearby field.
RELATED: Community reeling and 10-year-old recovering after family freezes to death in Pontiac
Deputies went to the field on Branch Street, where they found Cannady and her two young sons, dead. 
The investigation concluded the family had spent the previous night in a vacant field with the temperatures well below freezing. The deaths were ruled accidental, and the Oakland County Medical Examiner ruled the cause of death for each as hypothermia.
Cannady's 10-year-old daughter was hospitalized but is improving and will be placed with family members once released.
If you are in need of mental health help in Oakland County, you can contact Common Ground 24/7. The Oakland Community Health Network also provides resources. Contact the Crisis Line at 844-446-4225.