2023 Detroit Auto Show returns Sept. 13-24 - here's what to know
DETROIT (FOX 2) - The Detroit Auto Show returns to the Motor City Sept. 13-14 for its second year outside as it embraces a changing market as the industry tries to adapt to calls for more electrification among cars and trucks.
That pivot is reflected in the growing emphasis of electric vehicles at the upcoming auto show. 
There will also be new vehicle reveals, an indoor driving track, more street course options, as well as a massive show of startups and technology companies hoping to be a part of the growing number of new autos.
"This year's show represents the next step in its evolution and in the evolution of the industry itself," said Detroit Auto Show Chairman Thad Szott. "Automotive technology is changing so rapidly; how do we make people comfortable with it? We're planning for a show that not only embraces and educates about this new technology, but offers an immersion into it. And with twice the number of brands participating, there'll be no shortage of engaging with it."
The Michigan governor will also give the keynote address at the auto show as a means to highlight Michigan's role in the auto industry's changing dynamics as it attempts to capitalize on the field.
Here's what to know:
Where will the Detroit Auto Show be?
Historically the acclaimed car show took place entirely inside Huntington Place. The venue will still host many of the displays that have become familiar to fans of the auto show. 
But like last year, there will also be viewing areas outside in and around Hart Plaza and locales along Jefferson Avenue.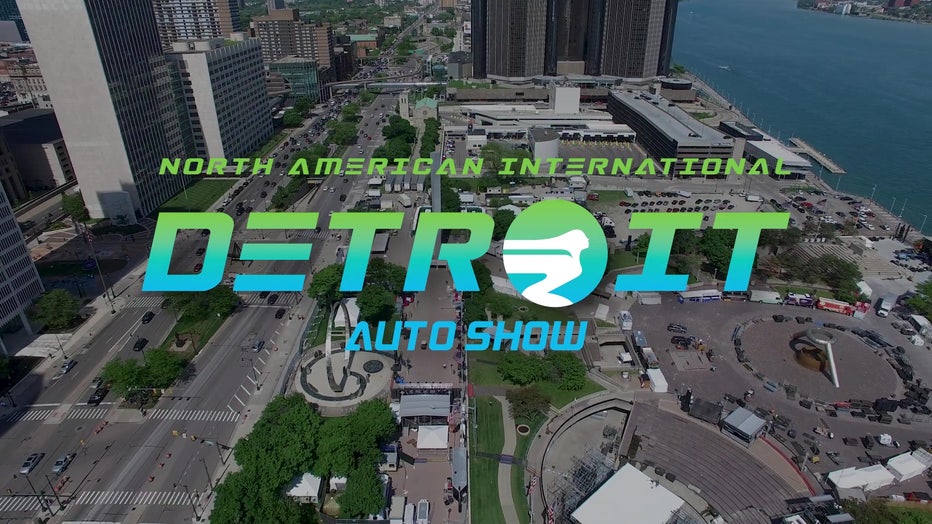 When is the auto show?
The public viewing part of the show will go from Sept. 16 to 24. 
But there's plenty else going on before then:
Media Day, Wednesday, Sept. 13
Technology Days and AutoMobili-D, Wednesday, Sept. 13 and Thursday, Sept. 14
Mobility Global Forum, Wednesday, Sept. 13 and Thursday, Sept. 14
Charity Preview, Friday, Sept. 15
What brands will be in attendance?
Ford, General Motors, and Stellantis have all confirmed they'll be at the show. 
There will also be brand-specific tracks like Jeep, Ram, and Ford with new experiences to showcase technologies that are coming outfitted on many of the vehicles. 
According to auto show organizers, there will be "increased representation from a number of brands. Show officials expect double the number of participating brands."
EV Experience Indoor track
The International Brotherhood of Electrical Workers and the National Electrical Contractors Association are both sponsoring a new feature of the show: the Powering Michigan EV Experience.
An indoor driving track will give others a chance to ride in some of the newest EVs on the market. They'll also get to sit alongside professional drivers as they navigate a serpentine track with an acceleration lane of 300 feet.
There will also be other demonstrations to see as well.