Detroit Chief Craig supports Trump's Executive Order to Protect Law Enforcement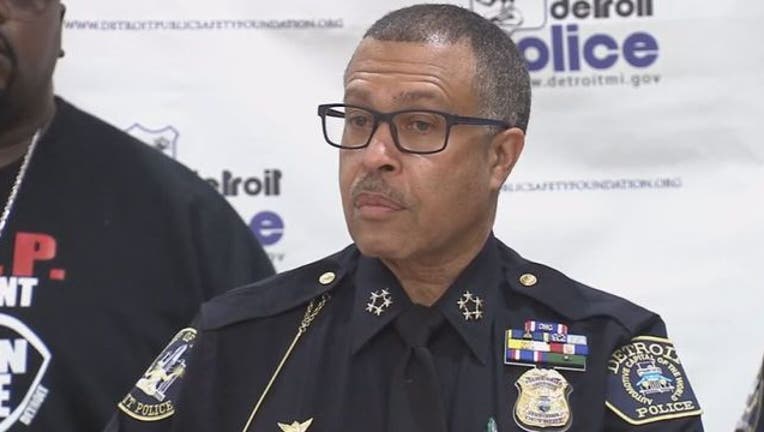 article
The Chief of Police for the Detroit Police Department says he supports President Donald Trump's executive order signed last week and calls it an 'encouraging sign' that the country is committed to supporting law enforcement.
Chief James Craig joined Neil Cavuto on "Your World" on FOX News last Thursday. He said that he supported the executive order that President Donald Trump signed last week that is meant to protect law enforcement.
"I am directing the Department of Justice to reduce crimes and crimes of violence against law enforcement officers," Trump said as he signed the order. "It's a shame, what has been happening to our great, our truly great, law enforcement officers. That is going to stop as of today."
The order directs the DOJ to implement a plan to "stop crime and crimes of violence against law enforcement officers".
Craig said that's an encouraging sign that the highest levels of leadership in the country are committed to supporting law enforcement.
"This is about creating safe cities, safe communities and neighborhoods," Craig said. "I'm excited with the change. I think it's well overdue."
He said the priority should be to hold police leadership accountable and to provide support for the men and women in blue.
"What we've seen in so many cities - and I can name a few - [is] that when the morale goes down, and police officers don't feel supported, certainly violent crime is not being adequately addressed. I've seen it in too many places."
Watch his full interview here:
On Monday, a spokesperson for the the Detroit Coalition Against Police Brutality responded to Craig's statement of support of the order, calling it 'window dressing' and is 'designed to make citizens look the other way'.
Spokesperson Kenneth Reed said the organization condemns the support that they characterize as reckless and grandstanding. The organization said Craig's opinions on the order do not align with the thoughts of Detroiters.
Read the full statement below:
"We condemn Chief Craig's reckless support of President Trump's policing executive order. On its face, this 'trumped up' order was designed to make citizens "look the other way" when it comes to police misconduct. Also, Trump's support of stop and frisk policing strategies are dangerous to the safety of the American public. In the dual role of Police Chief and Deputy Mayor, Craig carries Mayor Duggan's views and directives. Full support of Trump's and U.S. Attorney General Jeff Sessions Law Enforcement agenda doesn't align with the thoughts of Detroiters.
"The executive order is meaningless window dressing designed as a backlash against a long-standing movement against the many and varied ways that law enforcement oppresses people of color. In a city that's 82% African-American and with a 67% African-American police force, community policing strategies are the proper method for reducing conflict between law enforcement and citizens.
"Instead of grandstanding and endorsing President-signed Executive orders that gloss over the very real problems with police misconduct and corruption, Chief Craig would do better implementing the findings of the CORE report that revealed institutional racism in his department. Craig's statements show he is supportive of the White House's dangerous messaging, which gives free rein to those who would turn 'protect and serve' into 'control and abuse.'