Detroit family relying on stove for heat gets new furnace from to FOX 2 viewers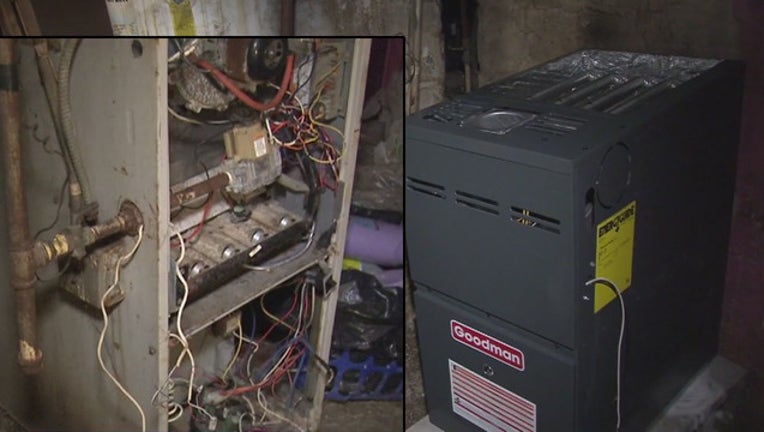 article
DETROIT (WJBK) - A family that has been living without heat for weeks because of a broken furnace is getting the help they need after the story aired on FOX 2 Detroit.
The family has been without heat for way too long and have been using a stove to try and keep things warm. That stove will now only be needed for cooking after FOX 2 viewers stepped in to get them a new furnace.
"It started getting really, really cold and my baby started crying," Vickey Carter said. "I mean it's just cold and I don't want to wake up and they froze to death or anything like that."
Carter told us that Tuesday night. The mom to three children were so cold in their own home that bottles of Vernors froze on the table. 
Detroit mother struggles to keep family safe in freezing cold
Her 13-year-old daughter  didn't think they would make it out alive.
"I was feeling like I wasn't going to make it through without no heat," she said. "I thought I was going to die."
School was the only place she could stay warm but Carter was worried about her kids so she reached out to the school district for help. In turn, they contacted FOX 2 and we told her story Tuesday. Then you, our faithful viewers, stepped in.
P.C. Contracting was at the home on Detroit's east side first thing Wednesday morning. Owner Ray Safadi saw the story and knew he had to act. 
"Seeing her sad face looking over her kids, trying to keep them warm, even the dog's breath. I said to my self, I got to do something. I really want to help out. I immediately called and said I'd like to help this family out," he said.
He's got his work cut out for him. It's not just the furnace but the electrical box and the plumbing are all in need of being repaired. Carter said she bought the home from a family friend six year ago but it fell into disrepair after she lost her job. 
So many FOX 2 viewers wanted to help, the Detroit Public Schools Foundation set up a fund specifically to assist the family with supplies and repairs to give the Carter family a new start in the New Year. 
"The DPS Foundation is taking those dollars and collecting them on behalf of the family so that we can pay the contractors that we need to so we can purchase the things that we need to and this get this family back on their feet and make sure the kids are able to go to school and come home to a warm, safe, and happy place to be," Remy Sirls with the DPS Foundation said.
Carter said she never wanted to ask for help but is grateful she did.
That warmth is thanks to the kindness of strangers and the strength of the human spirit, all making the difference.
"I'm very happy. I'm feeling blessed. I'm not even cold anymore! I'm just so warm inside from all this. It's a blessing, it's really a blessing," Carter said. "Thank you so much. I truly appreciate you all."
If you would like to help the family, visit the DPS Foundation's website here.