Detroit invests almost $100M in pave roads, replace damaged sidewalks
DETROIT (FOX 2) - As the city of Detroit prepares to take center stage for major events in the coming months and years, money is being poured into the city to help fix the city's streets and sidewalks.
The city of Detroit announced an investment of nearly $100 million to help fix th city's sidewalks and streets that are in dire need of repair. For residents like Adero Booker, it's going to help her get around her Minock Park neighborhood a lot easier
"I have epilepsy that causes my seizures so I cannot drive," Booker said "It's a lot of cracks, holes, bumps."
Detroit DPW Director Ron Brundidge said the work is in motion as crews are already giving the street a facelift.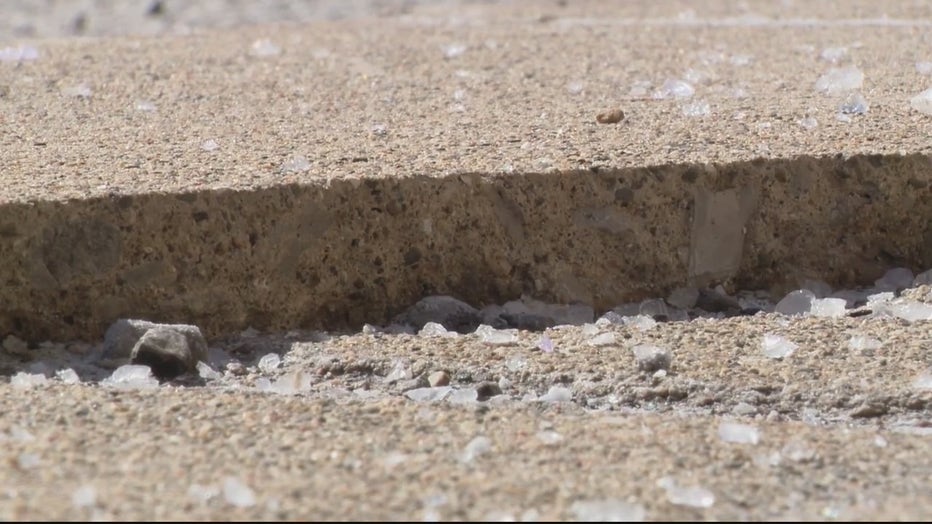 "Our entire program for this year is going to be a $95 million infrastructure program," he said. "I'm really proud to announce that this season we are going to be improving 81 miles of roads throughout the entire city."
This includes 40 miles of major roads and 41 miles of residential streets Funding for the roads project includes federal and state transportation funds.
Rresidents are pleased the city is addressing their concerns.
"We are so excited to get these streets paved these streets were wavy and I got a lot of complaints from the residents," said Vicki Holmes, the president of the Minock Park Block Association.
Along with the roads are installation of speed humps and sidewalk repairs, which will finish with over 70,000 individual squares of sidewalk replaced.
The improvements help the city as it gets ready to host the 2024 NFL Draft.
"So you're going to see a lot of road work and sidewalk improvement work in those areas where folks are going to be coming in for the NFL Draft," said Brundidge.
The infrastructure project also helps keep Detroit residents employed
"For all of our road construction projects awarded through the city process we require that at least 51% of the work be done by Detroit residents," said Brundidge.
For more details on the project or job opportunities, check out detroitmi.gov