Detroit Lions unveil new football helmet with vintage logo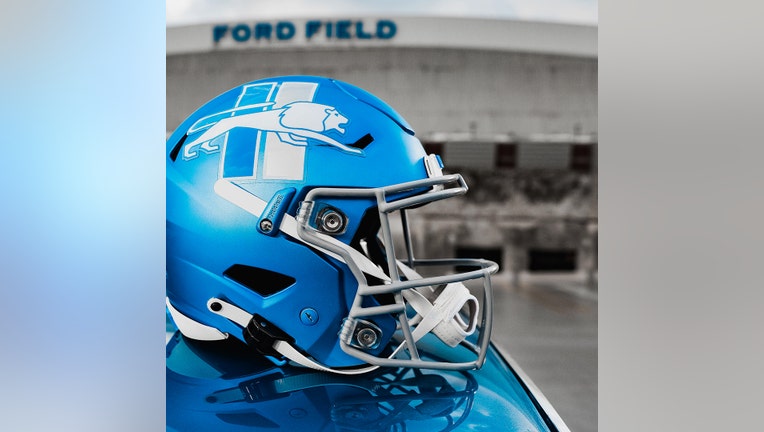 article
DETROIT (FOX 2) - The Detroit Lions are embracing more than just a newly-revamped team this upcoming season. They also have a new football helmet.
It's the same Honolulu Blue, but with a blue and white stripe across the side of the helmet. Overlaid on top is an old-school Detroit Lions logo. The team has yet to announce when they plan on showing off the new helmets.
The team teased plans for a new design on its helmet with a cryptic message on social media a vintage Ford Mustang reversing into the screen. The Mustang logo can be seen clearly in the center of the rim.
One day before, the same vehicle painted in the familiar blue has a bumper sticker that reads "June 21" on it, along with a license plate "ALT HMT".
Other mock-ups of the helmet worn by star Defensive End Aidan Hutchinson next to the Mustang logo - clearly the team knows its audience.
According to the team, it played around with two approaches to the design: a classic/throwback option or a new-age modern look. It decided to mold both together with a historical logo and a new helmet shell color.