Detroit man walks free from prison after 8 years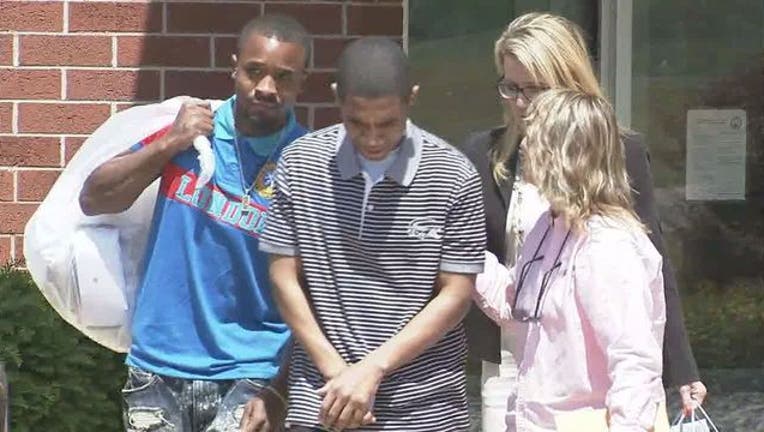 article
DETROIT (WJBK) - After eight years, a young Detroit man who entered prison as a 15-year-old is free. It comes a day after a judge threw out his convictions in four execution-style slayings.
Davontae Sanford didn't speak to a crowd of reporters Wednesday as he walked out of prison in western Michigan with a brother and lawyer Valerie Newman. His brother carried his belongings in a plastic sack.
Judge Brian Sullivan dismissed Sanford's four guilty pleas to second-degree murder at the request of prosecutors. A state police investigation found problems with how Detroit police obtained an alleged confession. Separately, a hit man in prison for eight killings says he committed the so-called Runyon Street murders in 2007.
Sanford, who is blind in one eye, was 14 when the killings occurred and 15 when he pleaded guilty.
FOX 2's Amy Lange was there as Davontae walked free from prison. She'll have the latest on the story tonight on FOX 2 News beginning at 5 p.m.
The Associated Press contributed to this report.