Detroit Mayor Mike Duggan announces 2021 re-election campaign
FOX 2 - Mayor Mike Duggan formally announced his campaign for re-election Wednesday, seeking a third consecutive 4-year term.
Duggan, 62, announced his reelection campaign Wednesday during a livestreamed message to city residents and supporters that included endorsements from Democratic Gov. Gretchen Whitmer, Detroit NAACP branch President the Rev. Wendell Anthony and Wayne County Executive Warren Evans.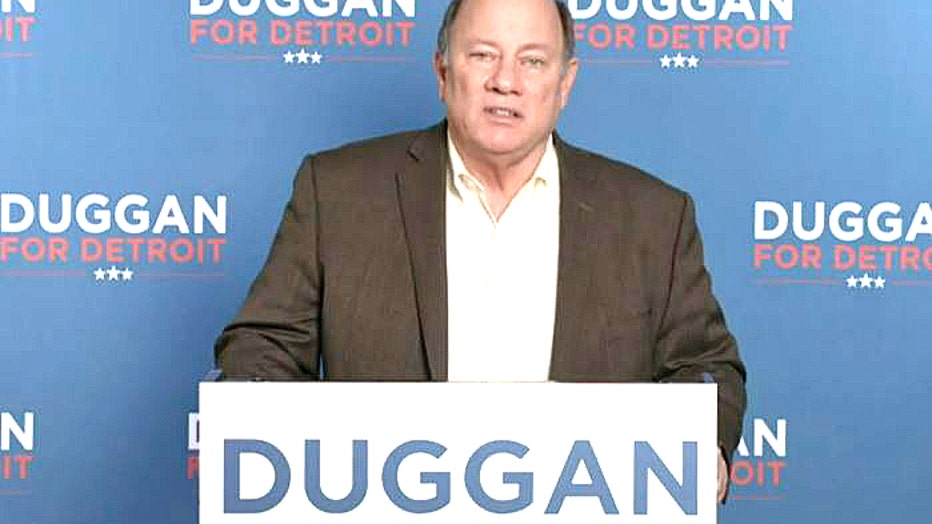 The nonpartisan primary will be held in August. The top two vote-getters then will face off in the November 2021 general election.
 Duggan easily defeated then-state Sen. Coleman Young II in the 2017 general election. Young is the son of Detroit's first Black mayor, Coleman A. Young.
Duggan is the first white mayor of Detroit since Roman Gribbs, who served from 1970 to 1974. He launched a successful write-in campaign in 2012 after moving from Livonia to Detroit but missing a filing deadline. 
The Associated Press contributed to this report.
Watch his announcement here: