Detroit Metro Airport ranked best in passenger satisfaction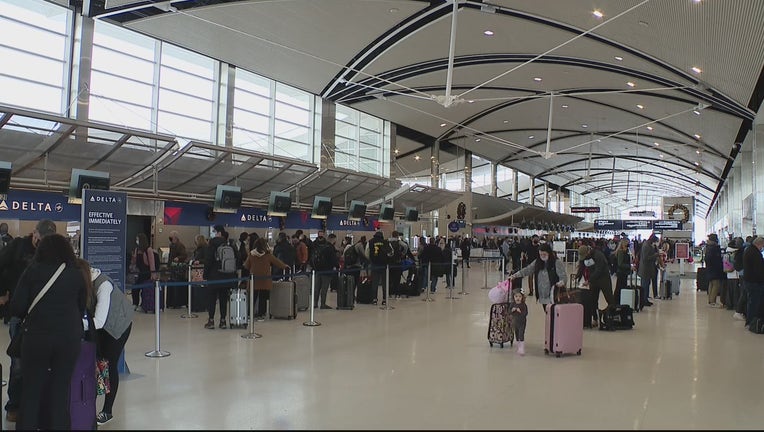 article
ROMULUS, Mich. (FOX 2) - Passengers at Detroit Metro tend to be satisfied with their travels through the airport, according to a J.D. Power study.
DTW was ranked first in customer satisfaction on this year's list evaluating North American Airports. It moved up from the third spot last year.
J.D. Power surveyed more than 27,000 customers across six factors: terminal facilities; airport arrival/departure; baggage claim; security check; check-in/baggage check; and food, beverage and retail services. 
According to the survey, Detroit scored the highest in terminal facilities, security check, and food, beverage and retail services.
"I'm incredibly proud of our team whose tireless efforts and commitment to our customers earned this prestigious award," said Wayne County Airport Authority CEO Chad Newton. "We are always striving to remove the stress from travel and ensure our customers are safe, comfortable, and satisfied when flying into or out of DTW."
J.D. Power ranked airports based on which category they fall into: mega (33 million or more passengers a year), large (10 to 32.9 million passengers per year), and medium (4.5 to 9.9 million passengers per year).
Detroit Metro is a mega airport. It beat out Minneapolis-Saint Paul International Airport for the top spot. 
J.D. says airports ranked high despite record-high passengers, pilot shortages, and weather that delayed and canceled flights nationwide.
"While airports are doing a good job coping with the current issues, there is still more they could do to improve passenger experience while also improving their own bottom lines. Happy passengers spend a lot more money at the airport, so ongoing efforts to spread passenger volumes throughout the day and deliver superior service at all customer touchpoints will be critical," said Michael Taylor, managing director of travel, hospitality, and retail at J.D. Power.
Watch FOX 2 News Live