Detroit plays tough in accidental shootings involving kids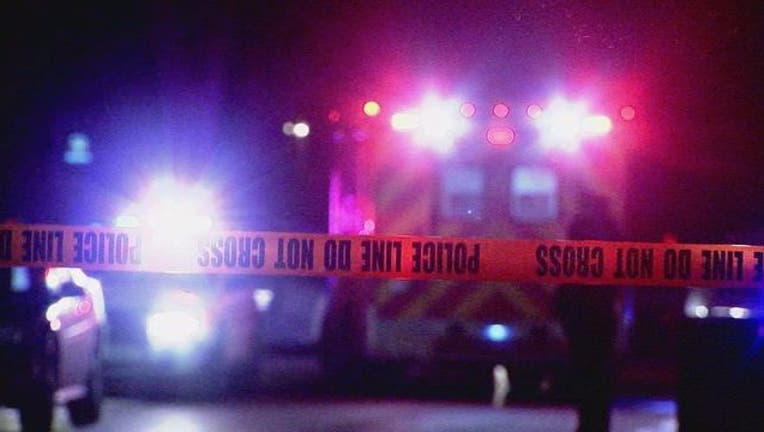 article
DETROIT (AP) - The father raced to the bedroom, cried out and punched the walls.
"Oh, my God. What did y'all do?" he screamed.
Christopher Head found his 9-year-old son, Daylen, dead in a bedroom in the west-side Detroit home, a single shotgun blast to the boy's head. He'd been playing video games, according to police reports. Christopher Head didn't pull the trigger, but he would soon be the one going to prison.
No U.S. city has seen as many young children die in gun accidents as Detroit. And no other court system has dealt out sentences as severe for the grown-ups who were involved.
Head's crime was leaving a firearm untended. His 10-year-old daughter found the shotgun and pulled the trigger while emulating a video game.
Prosecutors charged him with second-degree murder, involuntary manslaughter, child abuse and gun crimes, including being a felon in possession of a firearm. They also charged him as a habitual offender because of his string of previous convictions for extortion and drug offenses. A jury acquitted Head of second-degree murder, but convicted him of the rest.
He was sentenced to a maximum of 52 years in prison, the longest sentence imposed over a child's accidental gun death over the past three years, an analysis by the USA TODAY Network and The Associated Press found. The organizations examined 152 gun accidents from 2014 to 2016 in which a child under age 12 either killed themselves or was shot and killed by another child.
The earliest Head will walk free is 2043, when he'll be 72.
In an interview from prison, Head said he kept the shotgun for protection. He said he got off parole, got a house and two jobs: "I was doing what a father was supposed to do," he told the Detroit Free Press.
"I just keep rewinding and rewinding," he said about the accident and his subsequent sentence. "I don't deserve this."
Daylen was one of six children under 12 who died in accidental shootings in Detroit during the three-year span studied by the news organizations.
As a result of those shootings, a mother, father, several grandparents and two family friends faced jail, probation and some of the lengthiest prison sentences in the country after fatal gun accidents, according to the analysis.
"These serious injuries and deaths are completely, totally, and absolutely preventable," Wayne County Prosecutor Kym Worthy said in an email to the Free Press.
She said it's unacceptable for children to be killed or injured because gun owners leave their firearms unsecured and within reach.
"These children are just as dead as those who are unfortunately caught up in random violence on our streets. We should all demand that there be accountability for the preventable deaths of these children," she said in the email.
"For me, it isn't even a hard call."
Worthy said her office does not charge parents or guardians if they took precautions to have the weapon locked and secured.
Elsewhere in Michigan, and the rest of the country, the news organizations found little uniformity in prosecutors' decisions about whether to punish adults in such cases. About half of the 152 fatal accidents the USA TODAY Network and AP examined led to criminal charges, usually against parents who authorities said should have been watching their children more closely or secured their guns more carefully.
Only about half the people convicted of a crime ended up in prison or jail; when they did, the typical sentence was around four years.
There was no clear pattern for charging responsible adults or gun owners, the exception being cases that involved people who had previously been convicted of felonies and were prohibited from having a gun - as in four of the six cases in Detroit.
The city has struggled for decades with some of the nation's highest violent crime rates, leading prosecutors to draw a hard line on accidental shootings involving minors.
Wayne County 3rd Circuit Judge Qiana Lillard told the Free Press that since 2014, she has presided over at least two cases involving children who have died after handling improperly stored firearms.
"With the culture of violence in the city, kids are becoming collateral damage, and it's just tragic," Lillard said.
Jamel Witcher Jr., 4, was shot in the chest in Detroit by his 4-year-old cousin in 2014 after she found a loaded rifle in a bedroom of a home where the children were playing. Police said the girl found the gun near a bed. It wasn't locked, nor was it put away and out of the reach of children, police said.
According to court records, Jamel's grandmother, her estranged husband and Jamel's grandfather, who were living together, each faced charges, including manslaughter and felon in possession of a firearm. The grandmother and grandfather got two years in prison. The estranged husband got probation after agreeing to cooperate with the prosecutor.
All three had previous felony convictions, making it illegal for them to possess a gun, regardless of how it was stored. While Jamel's parents said the gun should have been properly secured, they did not agree with Worthy's decision to charge.
"I feel like it was an accident," Adrian Tubbs, his mother, said in early 2014.
Outside Detroit, no charges were filed in any of the five other Michigan cases researched by the news organizations.
In Ypsilanti Township, 35 miles west of Detroit, prosecutors declined to bring charges in the accidental shooting death of 3-year-old Jamari Moore in November.
Jamari was playing with his younger brother and the 10-year-old son of his mother's boyfriend in a bedroom. According to police records, the 10-year-old found a loaded and holstered handgun on the closet shelf about 5 1/2 feet off the ground - within arm's reach of the 5-foot-tall fifth-grader.
The 10-year-old shot Jamari.
"I'm sorry, it was an accident," reports say he told the police officer at the scene over and over again, crying.
The 10-year-old's father, a concealed pistol license holder, had a history of leaving his loaded firearm in areas accessible to children in the home, including an incident that happened two weeks earlier, according to a Washtenaw County Sheriff's Office report.
The sheriff's office requested a manslaughter charge against the father, a document shows, but prosecutors declined because the evidence did not establish gross negligence.
Instead, First Assistant Prosecuting Attorney Konrad Siller's denial letter suggested the state Legislature pass legislation specifying how guns must be safely stored in a home.
Chief Assistant Prosecutor Steven Hiller said in an interview that "these cases and the circumstances are all different. ... They are all heartbreaking."
___
Free Press reporter Gina Damron contributed to this report.
Part of an ongoing collaboration between The Associated Press and the USA TODAY Network to examine issues related to gun violence in America.