Detroit police crack down on ATVs on city streets for summer
DETROIT (FOX 2) - Detroit police were in action in front of FOX 2 cameras on Belle Isle Sunday, cracking down on ATVs and certain rides that cops say are illegal on city streets.
This comes after a chaotic weekend last Sunday resulting in police subduing a man who had also been tazed. Investigators say he hit a squad car with an ATV.
"I feel like it's kind of a nuisance to where I'm living and it's just really loud at night and it's causing a disturbance," said Emma Stevenson.
That's just some of the complaints from downtown residents like Stevenson who welcomes the DPD ATV crackdown.
"It's getting pretty crazy, pretty outrageous. It doesn't really look good on the city to be honest," she said.
"It could just spiral out of control and cause a big mess that hurt someone," said Chef Shimar Mitchell.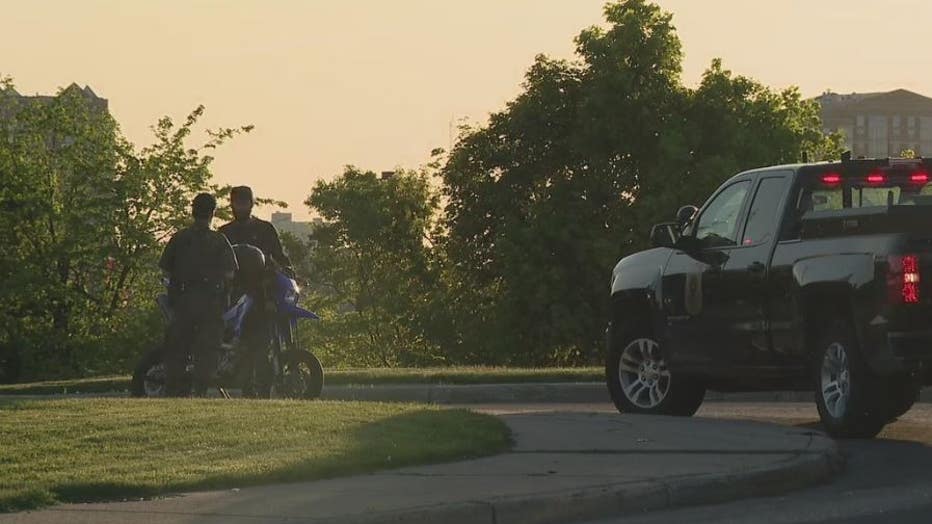 Mitchell runs Great Lakes Burger & Pizza Bar in Greektown right where the police had their hands full taking on some reckless riding according to witnesses.
It's activity similar to what's become known as Sunday Funday. There's lots of footage of it on the Detroit streets in the FOX 2 archives.
"I think the ATVs (are) cool it's fun, we all had fun at that age - but it's a safety hazard," Mitchell said. "So just making sure that the pedestrians are safe, the other vehicles around them are safe."
Last month police said they're putting up $250 cash rewards for info that leads ATVs and other off roading rides on city streets being confiscated.
It's part of broader efforts to make downtown safer.
"Downtown is downtown. What are you going to do? All we can do is embrace what's going on. Try to police it. Make sure it's a family atmosphere," Mitchell said. "Let's just have fun and enjoy life together."