Detroit police release sketches of two men in shooting death of teen in January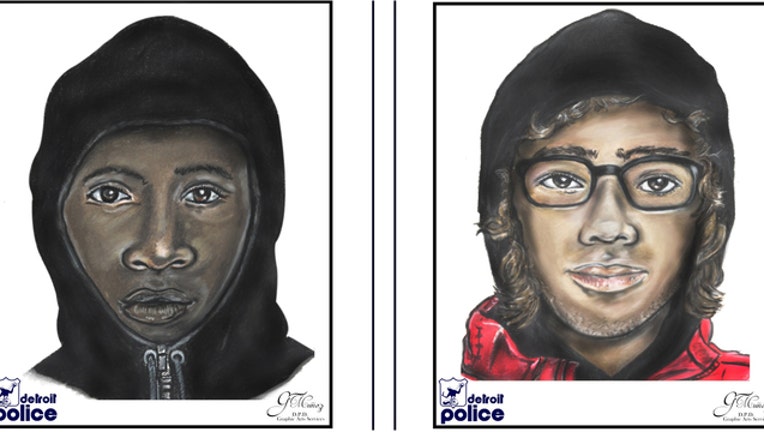 article
DETROIT (FOX 2) - Detroit Police are asking for help finding two men who approached a car at a stop sign and shot two people, killing a teenager and injuring a man.
Police said the shooting happened around 11:20 p.m. on January 25 in the area of Ashton and Belton. According to Detroit Police, a 19-year-old man was driving a 1999 Mercedes with a 17-year-old in the front passenger seat. 
Police said they were stopped at a stop sign when two men tried to rob them. The driver tried to drive off and one of the suspects shot at the car.
Both men were hit by bullets but only the 17-year-old was killed. The driver suffered a non-life threatening injury in the shooting.
The 19-year-old kept driving and eventually stopped in the 6000 block of Brace, about two miles away, and called police.
The suspects are described as a black man 19-24, 5'10", 150 lbs., slim build, dark brown eyes, medium complexion, dark lips, clean shaven. The other suspect is a hispanic man, 19-24, 6'0", slim build, dark brown eyes, light complexion, and curly brown hair. Both men were wearing black hoodies.
Only the black suspect was armed, police said.
If anyone recognizes these suspects, or knows of their whereabouts, they are asked to contact Detroit Police Department's Homicide Unit at 313-596-2260, or CRIMESTOPPERS at 1-800-SPEAK-UP.