Detroit police vehicle hit by bullets on Detroit's west side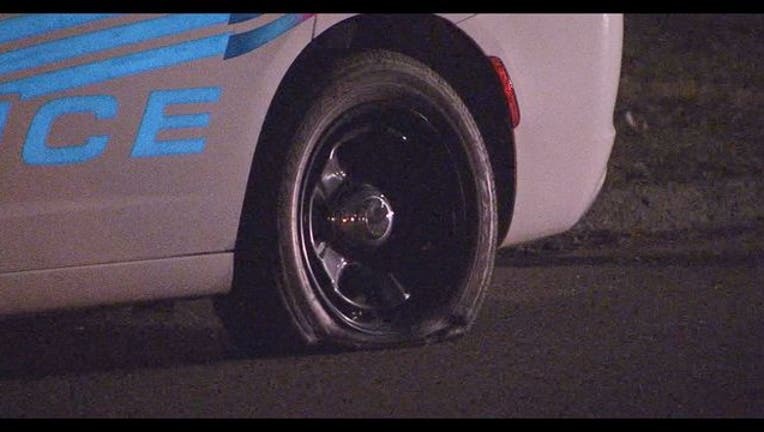 article
DETROIT (WJBK) - Detroit police are searching for suspects Thursday after a squad car was shot up.
Police say the incident took place around 1 a.m. this morning in the 13000 block of Penrod near West Davison.
No officers were in the vehicle at the time. 
A bullet was found lodged into the tire of a cruiser and another hit the radiator.