Detroit's Barkside Dog Bar opens this weekend with fun for people, pups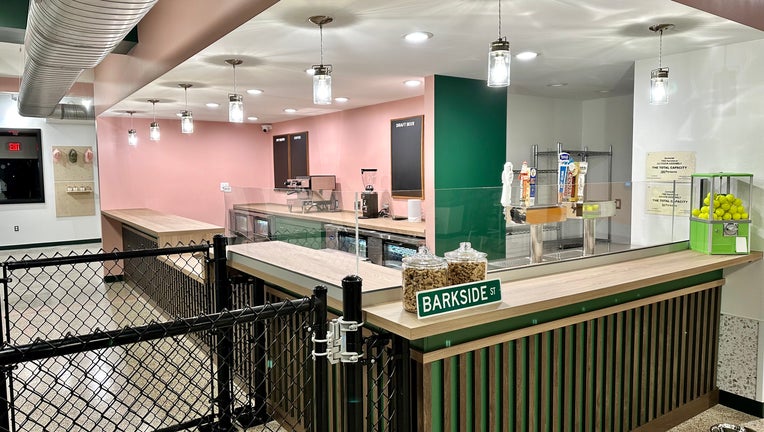 article
DETROIT (FOX 2) - After months of getting the space ready, Detroit's dog park and bar Barkside opens on Saturday.
Barkside Dog Bar at 7960 Kercheval Ave. is a membership-based indoor and outdoor dog park with a place for animals to play and a bar servicing up beer, wine, cocktails, mocktails, and coffee for humans.
"Barkside is more than a dog park. We are a social destination for dogs and their humans to relax and enjoy a beverage in the company of others," said owners Cody Williams and David Oh. "Our monitored indoor and outdoor play areas provide space for dogs to have fun with their furry friends while their humans enjoy a local beer or coffee." 
Barkside staff partnered with behavioral specialists at Michigan Humane to train their staff on understanding dog body language and how to properly engage with dogs. Dogs will be monitored by employees as they play.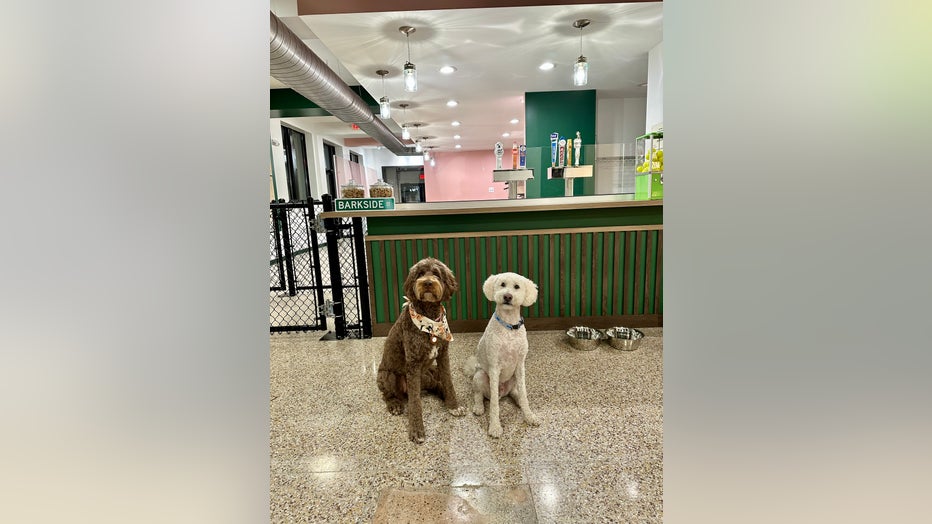 "We have an indoor area where dogs can play off-leash, a covered patio which will be enclosed and heated during the winter, TVs, speakers throughout, and complimentary WiFi," said Oh. "We really wanted to create a casual, clean, and safe space where Detroiters can hang out with their four-legged friends, and I think we've done just that with our space." 
A dog park bar isn't a new concept; they exist in other places, including here in Michigan. However, there's nothing like it in the Detroit area, and Oh and Williams, who are both Detroiters, were set on bringing one to the city.
Dogs must be 6 months or older and up-to-date on rabies, DHLPP/Da2PP, and Bordetella vaccinations. Also, dogs 1 year and older must be spayed or neutered. 
Barkside is currently running a founders membership special, which includes an annual pass for $300, a discount of $25, along with a pre-opening event before the grand opening.
If you miss the founders special, here are membership options:
Unlimited Annual Membership: $325/year ($50 per additional household dog)
Unlimited Monthly Membership: $35/month ($15 per additional household dog)
Day Pass: $15/day ($5 per additional household dog)
No dog? No problem! Barkside will be open to the public, so you can stop by and watch the dogs play for free even if you don't have one.