Dogs & Beer: Barkside Dog Bar bringing fun, connection for pets and people in Detroit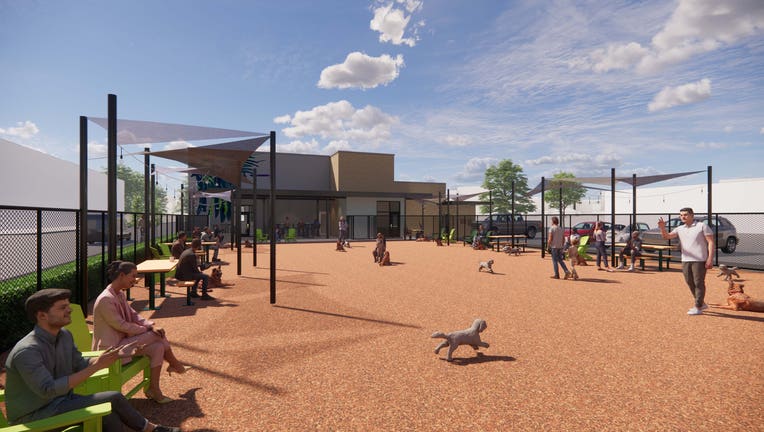 article
DETROIT (FOX 2) - Enjoy a drink and maybe make some new friends while your furry friend plays in Detroit.
That's the idea behind Barkside Dog Bar, a dog park designed with both pups and their humans in mind. It will include indoor and outdoor space, along with a bar serving beer, wine, cocktails, mocktails, and coffee.
Owners David Oh and Cody Williams are working to get the park at 7960 Kercheval Ave. up and running by late August or early September.
"Being in the office, especially five days a week, and leaving my dog at home and then coming home, I wanted to make sure that she had some exercise and socialization, so I always took my dog to the dog park," Oh said. "Felt like there was opportunity, especially if you're in a park and there's a way to serve humans."
Williams, who also has dogs, said Oh would always bring up how he felt bad leaving his dog home alone or wished he could have a drink at the dog park while engaging with other people. With that, the plans for Barkside got underway.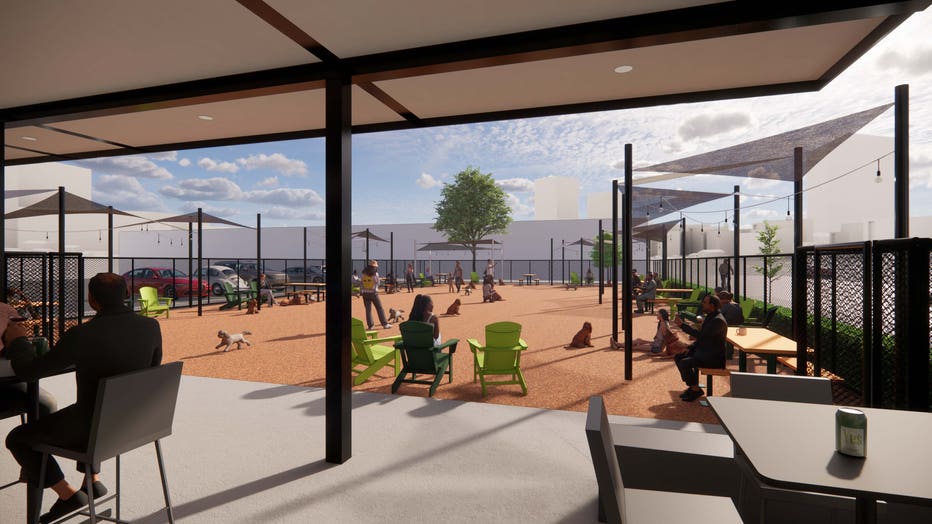 A rendering of Barkside Dog Bar
A dog park bar isn't a new concept; they exist in other places, including here in Michigan. However, there's nothing like it in the Detroit area, and Oh and Williams, who are both Detroiters, were set on bringing one to the city.
"We want to create an atmosphere that is a little bit laid back, really fun, super engaging with bright colors," Williams said.
Related: Detroit Zoo after hours - Sip drinks and see the animals during adult-only nights
Some future Barkside plans include hosting weekend yoga, breed meet-ups, singles mingle nights, arts and crafts events, and more, so dog lovers can connect. They also are considering adding training classes after hours.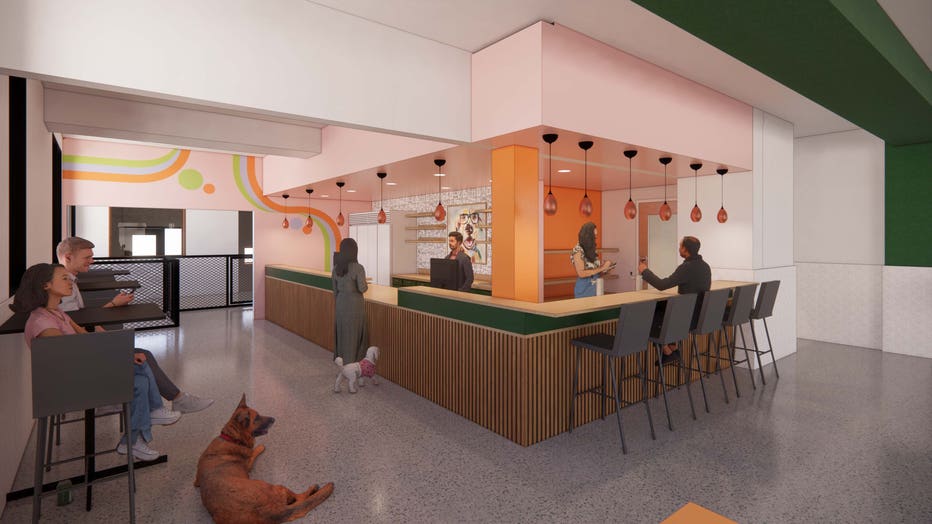 A rendering of Barkside Dog Bar
"We also want to create a sense of community in there. So, when you typically go out, and you walk into a room, or a bar, or a restaurant, you won't know people there. You're not saying hi, but we've seen that just by incorporating dogs, people will remember the dogs, and it's a great icebreaker," Williams said.
While Barkside will serve adult beverages, Oh and Cody say a safe place for dogs is the main goal. It will be completely fenced with double gates, no drinks will be served in glass to avoid it breaking and hurting animals, and "rufferees" – people trained to handle dogs – will be watching to make sure everyone is being safe.
No dog? No problem! Barkside will be open to the public, so you can stop by and watch the dogs play even if you don't have one. Williams said that during visits to similar dog parks, he ran into people who don't have dogs but love them and want to hang out. 
Find more things to do around Detroit here.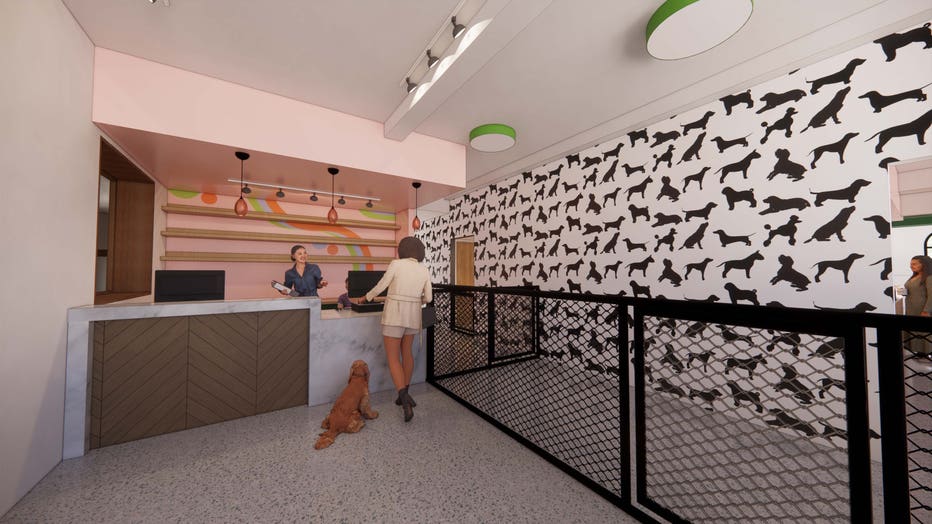 A rendering of Barkside Dog Bar
Oh and Williams are still working out the pricing, but they said Barkside will have day, monthly, and annual passes for dogs. Humans will be free.
Opening in Detroit first was important to Oh and Williams. Once that location is established, they hope to expand to other Metro Detroit cities. 
Keep an eye on Barkside's website for updates.