Dirty landscaper smiles for new mugshot but court gets last laugh
FOX 2 (WJBK) - Hall of Shamer Joe Vella's got a new picture - "Jovial Joe" is all smiles for his mugshot.  
Late last year Rob Wolchek confronted Joe before he was in court facing a bunch of felony charges.
"I've been waiting to have a voice. I need to have a voice," Joe Vella said at the time.
Wolchek: "Well you have a voice right now."
"I hear you sir, I just don't know what I can, or can't say," he said laughing.
And Wolchek is back but Joe's no longer at the courthouse. Joe, where did you go?  Oh yeah, Joe is across the street at the Livingston County Jail."
Related: Customers say they have dirt on shady landscaper
Before Rob tells you about the felonies Joe pleaded guilty to, or the bankruptcy case where there's a pending motion to hold him in contempt for allegedly hiding $1.9 million in assets, let's go back to how he heard about this happy-go-lucky landscaper in the first place.
Joe Vella (from first story): "Great story Rob. I'd love to tell it. I really would, Rob."
Wolchek: "Well let's hear it."
Joe Vella ran a company called EMS - but instead of Joe doing landscaping, he was just es-caping with his customer's deposits.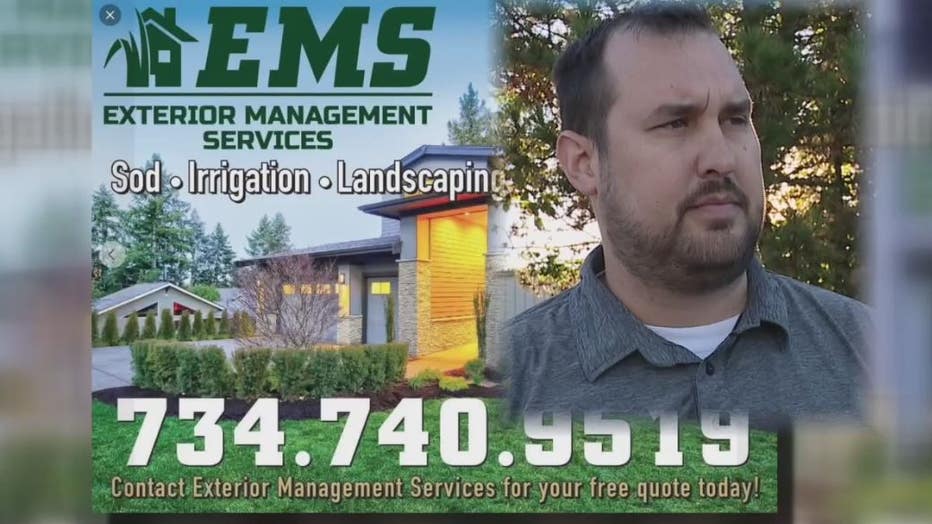 Like Reggie.
"I won a judgment in the amount of $5,168.38," he said. "Needless to say he didn't pay me - or else you wouldn't be here right now."
And Gerry.
"He was supposed to tear down the deck and build a patio," he said.
Both these guys won judgments but joe hadn't paid them.
"I think he's the ultimate conman," said another customer, Mike.
Mike says he paid Joe $67,000 to do a job. He says Joe moved some dirt around for a couple of days but didn't do any real work.
"He basically left and didn't come back," he said.
Which is exactly what a company called Prestige Freight sued Joe Vella for, as well.  
"One day in June 2021, defendants appeared on the work site and moved some dirt and dumped several trucks of gravel on the site," the lawsuit says. "After that day in June 2021, no other work or services have been performed by the defendants."
Prestige Freight won a judgment for $1,139,000 against Joe and his business partner wife Catherine - but they didn't pay a dime to the company.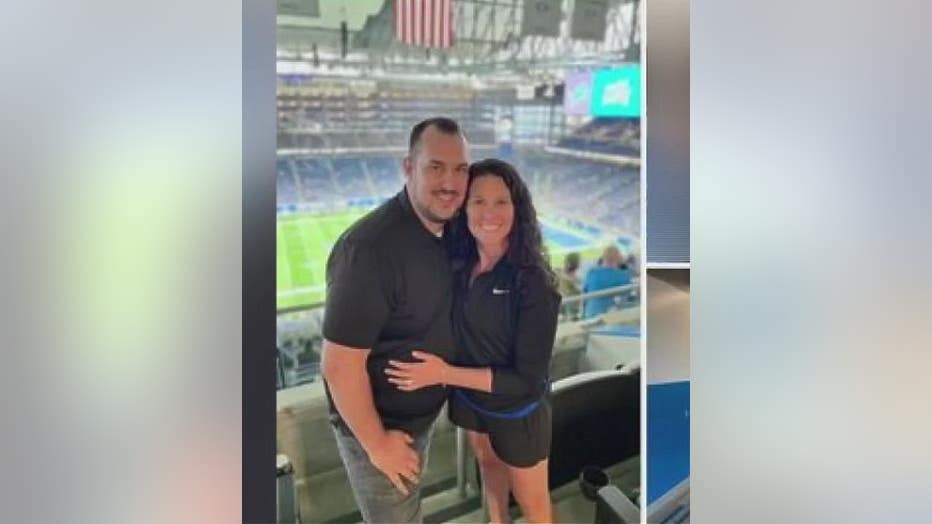 Instead, Joe and Catheryn Vella sold their house and filed for bankruptcy - but that's not going so well for them.
Since Wolchek's original story last year, Joseph and Catheryn Vella have been accused of hiding money - lots of money.
According to the bankruptcy case, the defendants have failed to explain satisfactorily the loss of deficiency of assets to meet ther liabilities including, but not limited to, roughly 1.9 million dollars ..."
That's right - 1.9 million bucks!
The trustee for the bankruptcy case filed a motion to hold the Vellas in civil contempt.
Here are a few highlights from the case - they claimed they paid large debts "one by a cashier's check for $38,008. Another for $25,008 dollars.  "But incredibly, they cannot recall who they paid," documents say.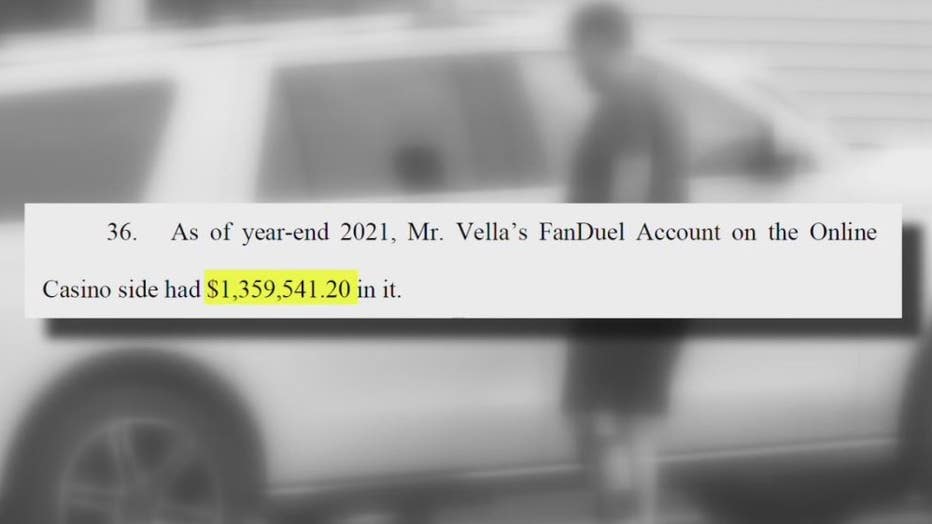 Also, the bankruptcy trustee claims "over $1.3 million dollars in missing gambling winnings."
Yeah, poor bankrupt Joe forgot to mention in his bankruptcy that, "as of year-end 2021, Mr. Vella's FanDuel account on the online casino side had $1,359,541.20 in it."
Wolchek contacted Catheryn Vella for a statement and she said, "I had zero ... zero to do with what's going on or what happened."  
But she's listed on the bankruptcy as well as the judgments.
Joe can't be contacted by Wolchek because he's locked up.
But here's Joe Vella's criminal lawyer William Amadeo. You might remember Mr. Amadeo from Wolchek's earlier story. He did a good job keeping Joe's yapper shut once he showed up.
"He's not going to talk today," Amadeo interrupted at the time. "C'mon Joe. Let's go to court."
"Alright Rob, let's wait until the end.  It was nice meeting you," Joe Vella said.
"I hope you talk to me," Wolchek said.
Here's what William Amadeo says now about Joe Vella's criminal case.
"Simple way to put it, it was a charge of embezzlement of about $200,000," he said.
Wolchek: "And you managed to get a plea deal for Joe."
"I did," Amadeo said.
Wolchek: "And tell me about that."
"He's going to do six months in jail and two years of probation," Amadeo said.
Wolchek: "He pled guilty to two felonies?."
"He did plead guilty to two felonies," Amadeo said.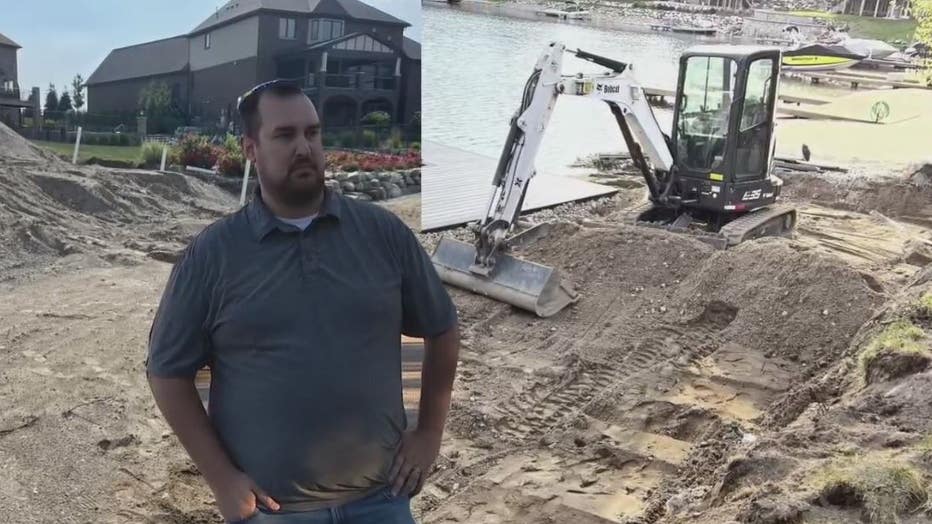 Yep, one count of checks without sufficient funds over $500 and one count of false pretenses more than $1,000 dollars. Amadeo says Joe will have to pay about $75,000 in restitution but has already paid some of his victims back.
Former customer Mike the Australian says Joe paid him some but still owes him $27,000.
Wolchek: "Did Joe learn his lesson?"
"I think so. I don't think you'll be seeing Joe Vella in court documents in the future. He is a good man, a good family person. Obviously, mistakes were made but he's trying to rectify those mistakes."
"When we go through this thing, I'm literally going to blow your mind," Vella said to Rob in the original story.
Wolchek: "Okay. I'm ready to have my mind blown."
"Brother, I am too," Vella said at the time.
Joe Vella. Blowing minds right now in the county jail.
Hey Joe, what do you know, you're still in the Hhhhhall of Shame!