Do Not Eat Fish: MDHHS updates guidelines for eating rainbow smelt, carp from some Michigan lakes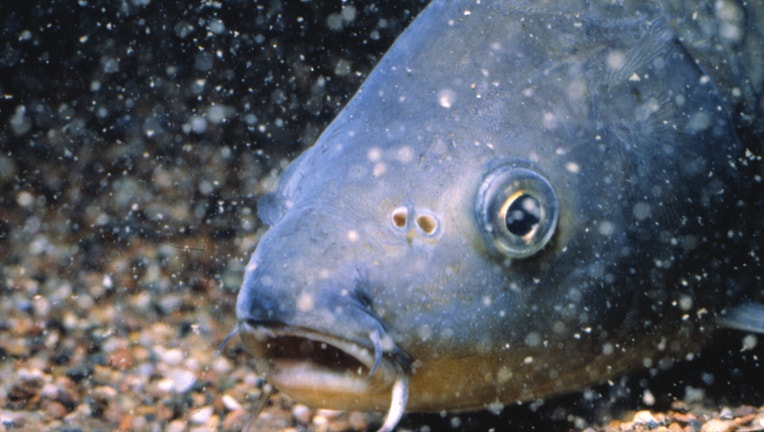 article
(FOX 2) - The Michigan Department of Health and Human Services released new guidelines Thursday regarding how much carp and rainbow smelt people should eat from certain lakes.
These recommendations are based on chemical levels found in these bodies of water, including elevated levels of perfluorooctane sulfonate (PFOS) in smelt and elevated levels of polychlorinated biphenyls (PCBs) in carp. These chemicals can build up in fish and in people who eat the fish.
New Eat Safe Fish guidelines for rainbow smelt:
Lake Huron: 6 servings per year.
Lake Michigan: 1 serving per month.
Portage Lake in Houghton County: 1 serving per month.
Gull Lake in Kalamazoo County: 2 servings per month.
Higgins Lake in Roscommon County: 4 servings per month.
In addition to the new guidelines, the state continues to recommend that no more than one serving of rainbow smelt from Lake Superior be eaten per month. 
New Eat Safe Fish guidelines for carp:
Thompson Lake in Livingston County: Do Not Eat
Earl Lake in Livingston County: Limited – Individuals under age 15, those with health problems such as cancer or diabetes, and those who might have children in the next several years, are pregnant or are breastfeeding should avoid eating carp from Earl Lake. All other individuals should limit their consumption of carp from Earl Lake to one or two servings per year.
These guidelines are in addition to the Eat Safe Fish guidelines released last May. Updated guides are typically released each spring.
These rivers, lakes, and ponds are under Do Not Eat advisories for all fish, per the 2022 guide:
Huron River from where the river crosses N. Wixom Road in Oakland County to where the river crosses I-275.
Norton Creek (Oakland County)
Hubbell Pond also known as Mill Pond (Oakland County)
Kent Lake (Oakland County)
Ore Lake (Livingston County)
Strawberry & Zukey Lakes (Livingston County)
Gallagher Lake (Livingston County)
Loon Lake (Livingston County)
Whitewood Lakes (Livingston County)
Base Line & Portage Lakes (Livingston/Washtenaw County line)
Barton Pond (Washtenaw County)
Geddes Pond (Washtenaw County)
Argo Pond (Washtenaw County)
Ford Lake (Washtenaw County)
Belleville Lake (Wayne County)
View the full Southeast Michigan Eat Safe Fish Guide below. (Click here if you can't see it):