Dramatic rescue of Australian hiker stranded in freezing Arizona mountains caught on video
SIERRA VISTA, Ariz. - An aircrew from U.S. Customs and Border Protection (CBP) rescued an Australian hiker last week after he became stranded in the freezing cold mountains. 
Air and Marine Operations (AMO) launched a UH-60 air crew to the Huachuca Mountains of Sierra Vista Friday to search for the man, CBP said. 
The Cochise County Sheriff's Office, which made the search request, had been searching for the Australian national who became stuck on Thursday. 
An aircrew could not launch the operation until Friday morning because weather prevented liftoff Thursday evening, CBP said. 
AMO crew members located the hiker and conducted a hoist rescue. The hiker, whose identity has not been released, was flown down to await deputies and emergency personnel evaluation. 
Video of the dramatic rescue has been shared by CBP. 
"This could have been a tragic fatal outcome if not for the diligence of agents," Tucson Air Branch Norman Montgomery said. 
CBP said its AMO agents have rescued 60 individuals this fiscal year. 
Last month, a climber in Arizona was rescued from a steep spire after her leg got stuck in a crack in the rock and stranded her about 200 feet off the ground. 
Get updates on this story at FOXNews.com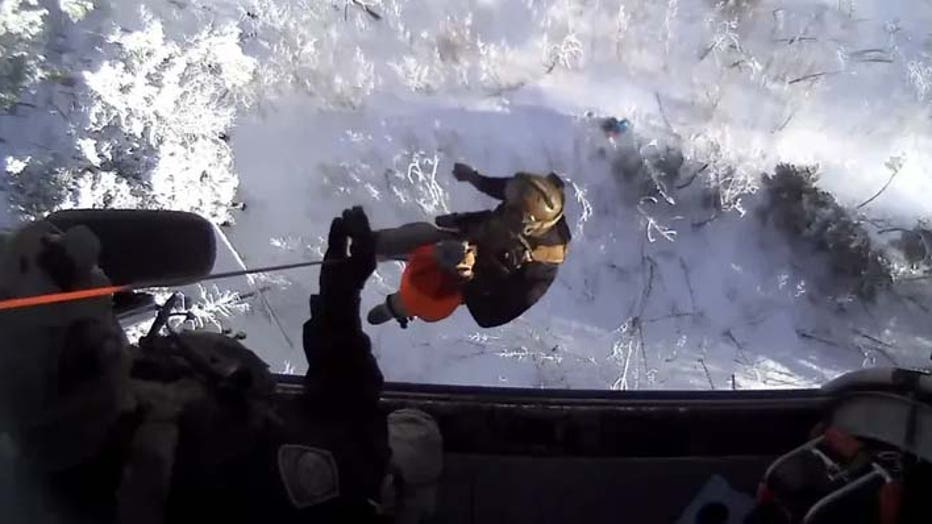 CBP's Air and Marine Operations (AMO) Tucson Air Branch initiated the rescue operation. (U.S. Customs and Border Protection)
LiveNOW from FOX: Streaming live events, breaking news, and stories from around Arizona and the world.