Drew Peterson gets 40 years in murder-for-hire scheme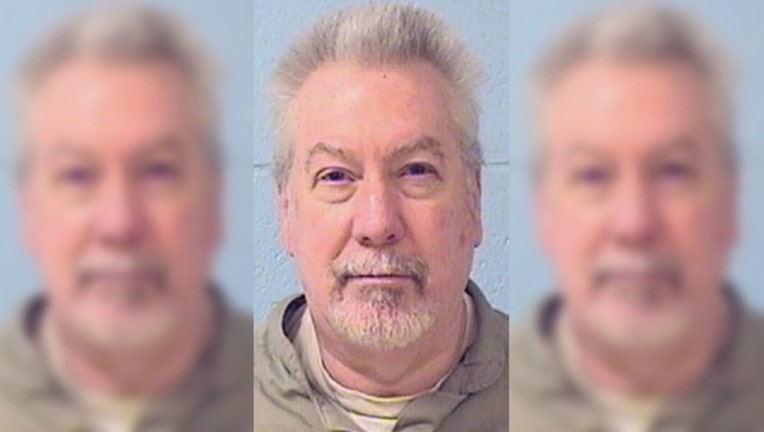 article
SUN-TIMES MEDIA WIRE - Ex-cop and convicted wife killer Drew Peterson was sentenced Friday to another 40 years in prison for trying to arrange the murder of Will County State's Attorney James Glasgow, the Chicago Sun-Times is reporting.
Peterson was convicted in May of attempting to hire a hitman to kill Glasgow, who led Peterson's successful prosecution for the murder of Peterson's wife, Kathleen Savio, in 2013.
While serving his 38-year sentence for Savio's murder at Menard Correctional Center in downstate Chester, Peterson talked with a fellow inmate about hiring someone to take out Glasgow. The inmate, a member of the Satan's Disciples street gang, helped investigators record Peterson talking about the litany of woes he believed Glasgow had inflicted on Peterson and his family— and an offer of $10,000
Peterson apparently clashed with his court-appointed attorney in the case, Lucas Liefer, writing a letter to Randolph County Judge Richard Brown ahead of his sentencing hearing that expressed his unhappiness with Liefer during the week-long trial this spring. Jurors needed only a hour to reach a guilty verdict to the charge, which carried a minimum sentence of 20 years. Prosecutors had sought the maximum jail term of 60 years for Peterson.
In a 20-minute address to the judge, Peterson continued his complaints against his attorney. Peterson contended he never truly intended to carry out a plot to kill Glasgow but rather was setting up a scam so his fellow inmate could rat out Peterson and get a reduced sentence. Peterson contended that his attorney failed to call up to 16 fellow inmates at trial who could have testified about the scam.
In 2013, Peterson was defiant at his sentencing hearing in the Savio case, earning a rebuke from Judge Edward Burmila for shouting "I did not kill Kathleen!" at the top of his lungs. Peterson singled out Glasgow in his remarks then, telling the prosecutor "Never forget my face. Never forget what you've done here."
On Friday, closing his remarks, Peterson looked over toward Glasgow in the courtroom and said, "I never did try to have you killed. You can think what you want."