Driver in Virginia receives $100 ticket for smoking in vehicle with child inside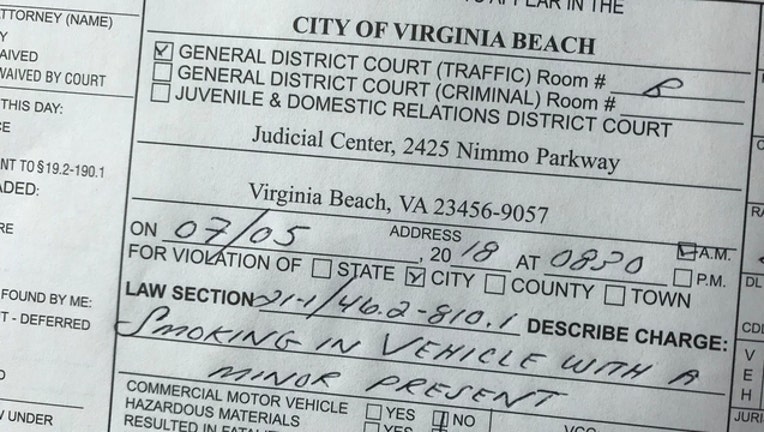 article
VIRGINIA BEACH, Va. - Virginia Beach Police have cited a person for smoking inside a car with a minor present.
The ticket was apparently issued on Monday at around 8:30 a.m., according to a tweet from police.
In 2016, Virginia passed a law that made it illegal for adults to smoke in vehicles when a child under 8 years old is inside, regardless of whether the vehicle is in motion or stopped.
The penalty for this violation is a $100 fine.