'Dropping like flies': judge closes Michigan motel after body hidden under bed for 5 days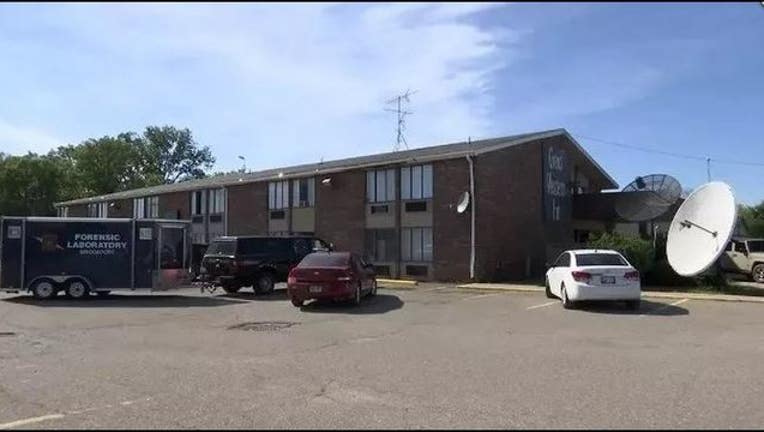 MOUNT MORRIS TOWNSHIP, Mich. (AP) - A judge has closed a Flint-area motel to new customers, weeks after a woman's body was stuffed under a bed for days.
The Genesee County prosecutor's office says the Great Western Inn in Mount Morris Township is notorious for prostitution and drug use. Assistant prosecutor Patrick McCombs says, "They're dropping like flies over there." Police have been called at least 106 times in six months.
Judge Judith Fullerton closed the motel to new customers Tuesday. The Flint Journal says she'll revisit the case in October.
The motel's attorney, Chris Christenson, says he needed more time to go through police reports and other documents. He called the hearing unfair.
In June, a man and a woman were charged with the murder of 28-year-old Jessica Flood after her body was discovered stuffed under a bed for five days.
Police were led to the discovered after complaints of a foul odor. Officials say she was strangled on June 20.
Aaron Thornton and Jennifer Harrington are both facing first-degree murder and unlawful imprisonment. Police say they were familiar with the victim
___
Information from: The Flint Journal, http://www.mlive.com/flint