Drugs and loaded fully automatic AK-47 found during traffic stop for not wearing a seatbelt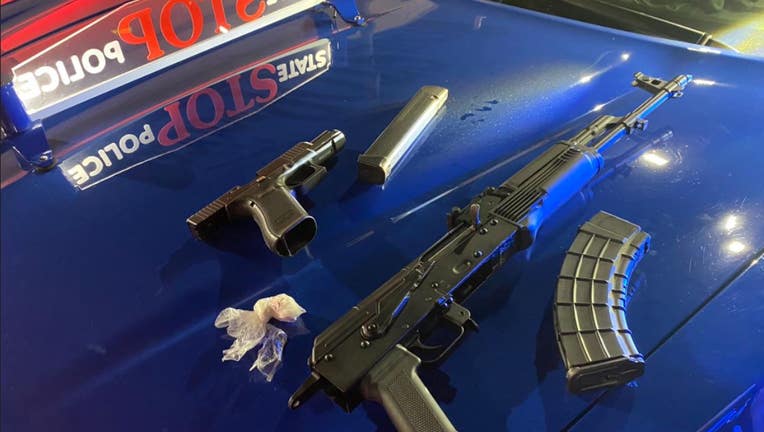 article
(FOX 2) - A traffic stop for someone not wearing a seatbelt ended with the seizure of multiple loaded weapons early Monday morning.
Two men were arrested during the investigation, which also yielded the discovery of crack cocaine and heroin.
"Our troopers will continue to look for illegal guns during all of our patrol activities. It is our goal to get these guns off the street along with those suspects carrying them," said 1st Lt. Mike Shaw.
Around 2:30 a.m., patrol units on Davison near Lawton in Detroit noted a driver and passenger not wearing their seatbelts. 
When they came into contact with the vehicle, police noted a .40 caliber handgun with an extended magazine and 20 rounds of ammunition around the passenger's feet. 
Beneath the floorboard, police also found a fully automatic AK-47 loaded with 31 rounds of ammunition, as well as a magazine. 
MORE: Crash in Sterling Heights leaves 82-year-old man in critically condition, 2 others injured
The driver, a 19-year-old from Canton, also tossed a bag of drugs under the police car - which police later said contained 15 packs of suspected crack cocaine and 12 packs of heroin that was likely for sale. 
The 18-year-old passenger was from Detroit. Both booked by state police.