Drunk driver gets up to 20 years for killing senior citizen in hit-and-run in Detroit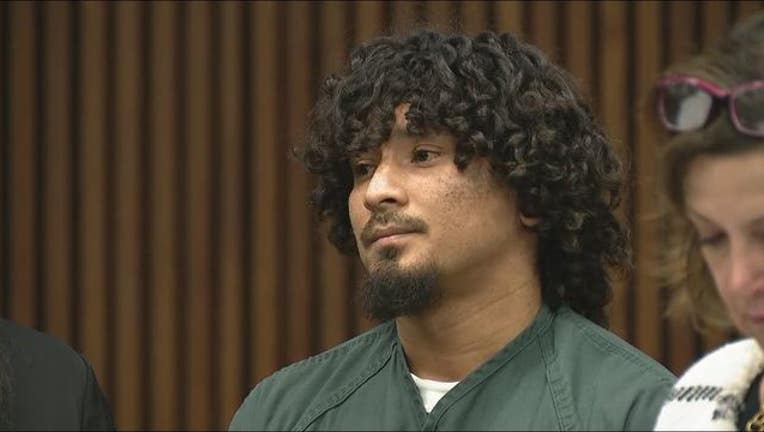 DETROIT (FOX 2) - The man responsible for killing a 69-year-old man with his car in Detroit and driving away learned his fate from a judge Monday.
Rony Cesar Reyes-Euceda, 28, was sentenced to 59 months to 20 years in prison for the death of Gerard Kuras in December.
Police say Reyes-Euceda struck Kuras as he was crossing the street at the intersection of Michigan and Parkinson -- then kept going.  He was sentenced on charges of drunk driving, operating on a suspended license and failure to stop at the scene of an accident.
A Detroit police officer testified during his preliminary exam that when police caught up to the truck, the people inside were belligerent.
RELATED: Police: Suspect in fatal hit and run threatened to kill officer's family
"He was calling them a (expletive)," said Officer Tabitha Sears, Detroit police. "(He was) telling them that he was going to kill his family and to shut the (expletive) up."
During sentencing, Kuras's sister spoke. His whole life, he lived in the same southwest Detroit that has been in the family since 1935. He worked at General Motors for 30 years. 
With five cats at home, he had a special place in his heart for animals -- feeding the strays in the neighborhood, along with the birds and the squirrels. Even the neighbor's rooster would make a daily trek to Gary's front porch to be fed.
"Often we would have to help Gary with his bills because he'd spend his whole pension check taking care of and feeding all his critters," she said.
Kuras had so many friends in the neighborhood, from CVS to the grocery store. 
"He was very kind and loving."
Over the years, she tried to get Gary to come live with her in Lansing, but he time and time again, he put it on the backburner. After his death, she learned he planned to surprise her.
"He was in the process of cleaning out his house. So Gary got robbed of a better life and we got robbed of Gary," she said. "Our family is small, we have no parents, no children or grandchildren. We were very close. I miss him so much, no words can express the loss."
They had been preparing for Gary's 70th birthday on January 3. It would have been his first birthday party, and they had planned to use the same candles used for their mother's surprise 70th birthday cake.
"Instead, we had a graveside service on that day, but still had a birthday cake for him and used the same candles," she said. 
Reyes-Euceda took responsibility for the hit and run, and he apologized to the family of the victim.
"It was my fault that I was driving drunk. I wanted to apologize to the brothers, to the family, and to their friends. I feel very bad for what I've done, and I am asking for forgiveness," he said via a translator.