Dunnings facing 20-year felony plus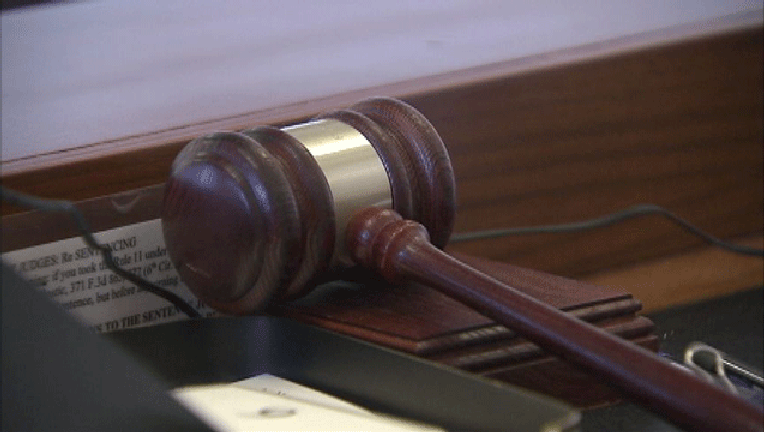 article
(WJBK) - Over a five year period of time while Ingham County prosecutor Staurt Dunnings was putting crooks in jail, the state alleges he himself was committing his own jailable offenses including a twenty year felony charge of enticing "a person to become a prostitute."
"This turns your stomach," Attorney General Bill Schuette told a news conference as he listed the allegations that included having sex "hundreds of times" with prostitutes in Ingham, Clinton, and Ionia Counties.
The charges grew out of a federal investigation into human trafficking and in the course of that probe, the Ingham County Sherrif's Department discovered Mr. Dunning's name and forwarded that information to the A.G.'s office which conducted the probe into his personal conduct.
"It was a betrayal," lamented fellow Ingham County Democratic Sherrif Gene Wriggleswroth who had worked with Mr. Dunnings for years. Asked if there was any hint of this alleged behavior, the sheriff noted there was "chatter" about this but no one ever came forward with any specific allegations to investigate.
The prosecutor was also hit with four counts of "willful neglect of duty", a misdemeanor that carries one year in jail and or a $1,000 fine. Mr. Schuette believes Mr. Dunnings should resign.
The affidavits filed in three different courts reveals that a deputy Ingham County Sheriff, Amber Kenny-Hinojosa, was assigned to the joint federal-state investigation into the conduct of Tryone Smith who was allegedly involved in human trafficking. The names of "numerous women" connected with the alleged crime were prostitutes and the document indicates in the Spring of 2010, via the website Escort Vault, Mr. Dunnings contacted one of them. It is alleged that he paid $200 for "this sexual encounter." For the next five years, the allegation suggests, "They often met for sex as many as three to four times per week." It suggests he also paid her rent, gave her money not connected with any sex acts and wanted her to limit her services to him and him alone. She decline.
It is alleged that Mr. Dunnings "desired to have sex with two women at the same time," and he asked this prostitute to arrange that and the authorities contend that was done and on at least one occasion the proceedings were videotaped.
The affidavit chronicles a series of conduct with other prostitutes and also implicates Mr. Dunnings brother Steven, also a Lansing attorney for purchasing sex as well.
The woman Mr. Dunnings allegedly lured into becoming a prostitute was involved in a custody dispute and she sent an email to the prosecutor "seeking assistance."  Eventually it is alleged that Mr. Dunnings took the women to lunch and he made note of her financial struggles.  The state says he was willing to pay money in return for sex and eventually the suit alleges that the prosecutor used is position to influence her decision to "engage in commercial sex with him."
Mr. Dunnings was first elected prosecutor in 1997 and has been re-elected each time after that.  He was arrested without incident Monday morning around 8 .a.m. and was scheduled to be arraigned Monday afternoon.