Eastbound I-94 reopened after rollover crash at Little Mack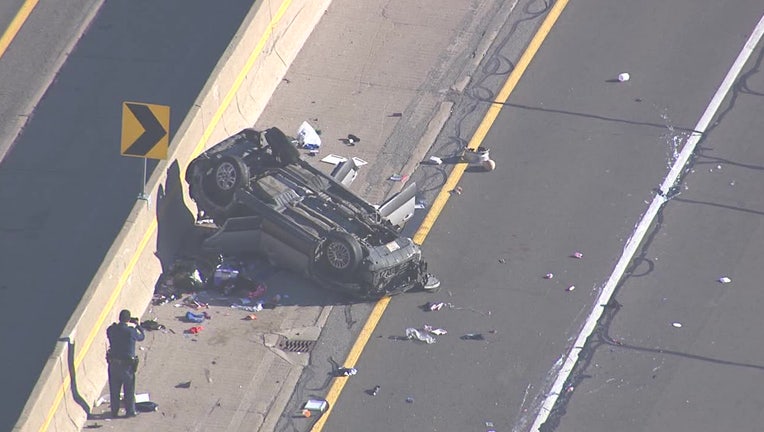 article
ST. CLAIR SHORES, Mich. (FOX 2) - The Michigan Department of Transportation and Michigan State Police are urging drivers to avoid eastbound I-94 Monday morning after a rollover accident closed all lanes.
According to MSP, the crash happened just before 9 a.m. on I-94 at Little Mack in St. Clair Shores. MSP said that an adult was seriously hurt in the crash. A child who was in the car with them was unhurt.
Video from the scene showed an SUV had flipped onto the roof and had come to rest on the left shoulder. Items from inside the vehicle were scattered in the area.
LIVE TRAFFIC UPDATES: Get the latest traffic maps on our traffic page
MSP said the SUV was in the left lane of the highway just east of Little Mack when a tire came off. The vehicle veered to the right and tried to get control of the car but wound up hitting the median and rolling over.
The 28-year-old driver was not wearing a seatbelt and was ejected from the car. The child, a 7-year-old, was wearing a restraint and was not hurt.
MSP said the driver has critical injuries and is being treated at McLaren Macomb. The child is currently with other relatives.
The freeway was closed until about 12:20 p.m.