Emotional vigil at Michigan State honors fallen victims of mass shooting
EAST LANSING, Mich. (FOX 2) - In the blistering cold Michigan State students stand united in a vigil that's all theirs.
"We all lost the people that we were before February 13th. We're all different now because events like this change you," said one of the speakers. "But that's okay. We will navigate and find our new selves together,"
Organized by Spartans Against Gun Violence, the vigil is said to be the first large gathering of students on campus since classes were canceled following last Monday's deadly shooting that took the lives of three students: Arielle Anderson, Brian Fraser and Alexandria Verner, and left five others wounded.
"To Arielle, Alexandria and Brian and those injured, know that as Spartans we are grieving you. We are sharing the cherished times we have of you, and we are not letting the light you individually given us diminish," said another speaker at the vigil.
"It's very heartwarming because I'm a first-year student, and I've always wanted to go to Michigan State, but tonight I see once again, this sense of community," said Demonte Thomas, an MSU freshman.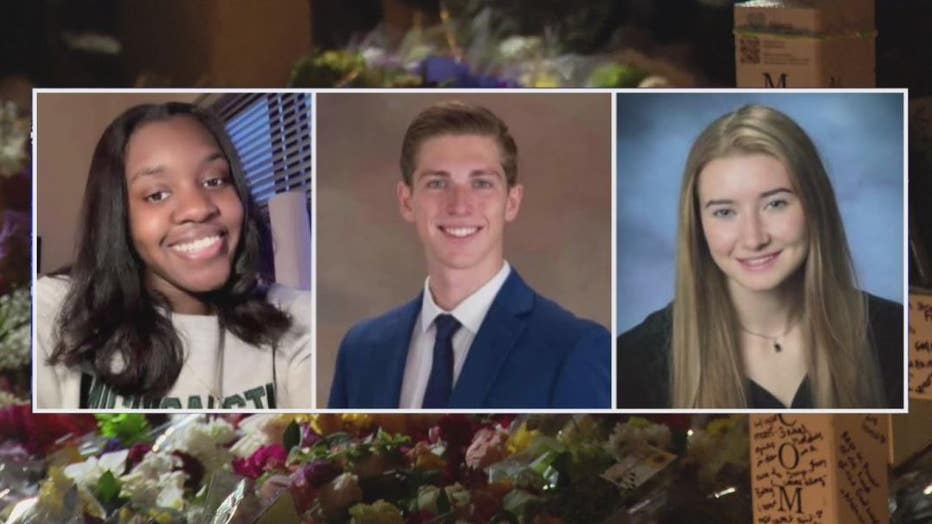 MSU mass shooting victims Arielle Anderson, Brian Fraser and Alexandria Verner.
A minute of silence was given for each of the three victims - followed by the singing and sway of "MSU Shadows" the alma mater. It was held before students moved from the auditorium to the coveted Rock to lay flowers and remember.
"I've been waiting for it to kick in and it hasn't kicked in yet but I think it's going to once I set these down at The Rock," said Sari Kellman, an MSU junior. "And just start thinking about everything that happened."
Students have expressed their feelings at the Rock for decades. And Tuesday night's moment is no exception.
"I think everyone has these periods right now of feeling just, that the sun just kind of caved in and got sucked into the side of the earth. Everything just feels very gloomy," said one of the students.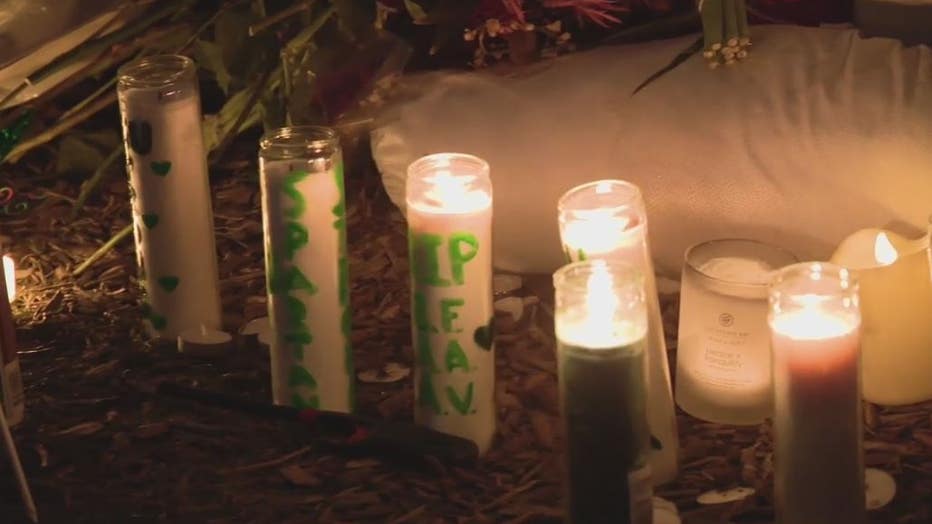 For some, it's yet another way to connect.
"I live in Gross Pointe and I went to Brian's visitation and that was also really special. Thousands of people were there thoroughout the day," said Charlie Devooght, MSU freshman."I think it's just amazing that in these rough times everyone gets together and you form a tighter bond than you ever thought you could."
The tributes also brought out MSU's Interim President Teresa K. Woodruff, hailing the unity needed to get through the days ahead.
"Spartan Strong means Spartans hug," she said. "It means Spartans cry. It means Spartans lean on each other."