Employee fired, arrested for allegedly urinating twice in city's water supply
A worker was fired after being accused of urinating twice in a water supply tank at a treatment plant in Donaldsonville, Louisiana. 
Surveillance video released by Ascension Parish officials appears to capture Michael Mastin in the act in the March 22 incident. 
In the footage, Mastin walks out of an office in the plant and appears to move the camera up so he isn't visible. He then walked behind the equipment and seems to relieve himself. 
Mastin walked back into the office but returned moments later to adjust the camera to its original position. 
RELATED: Wells Fargo exec fired, arrested for urinating on woman during flight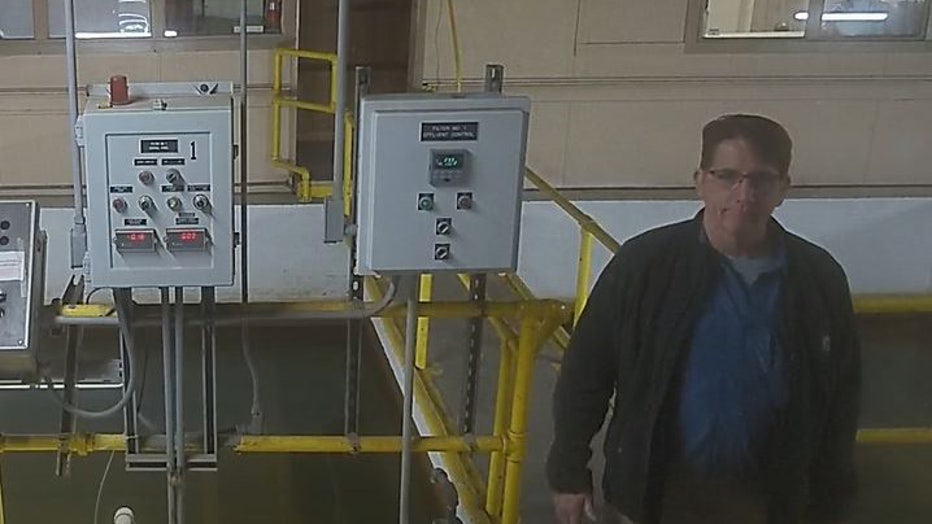 Image of a worker accused of urinating twice in the city's water supply in Donaldsonville, Louisiana. (Photo courtesy of Ascension Parish government in Louisiana)
An investigation was launched following the incident, according to a timeline from Ascension Parish officials. When Parish President Clint Cointment verified the incident was credible, officials reported it to the Ascension Parish Sheriff's Office. 
The 57-year-old was fired and arrested by authorities. Mastin is charged with counts of contaminating water supplies and criminal damage to critical infrastructure, according to police. 
Mastin, a long-tenured employee at the facility, spoke to investigators but didn't give a reason for his alleged actions, The Advocate in Louisiana reported. 
"As Parish President, I am extremely disappointed, and I find this conduct disgusting and unacceptable. This type of behavior will never be tolerated in parish government," Cointment said in a statement. "Since the beginning of this administration we have held our parish employees accountable and this is no exception. I demand accountability on behalf of the public."
Ascension Parish officials noted that the public wasn't in danger, and water samples taken following the incident met safe water drinking requirements. 
The agency reported the incident to the district attorney's office and federal and state authorities and said an investigation is ongoing. 
This story was reported from Washington, D.C.