FOUND SAFE: Michigan 4-year-old taken by non-custodial father recovered by police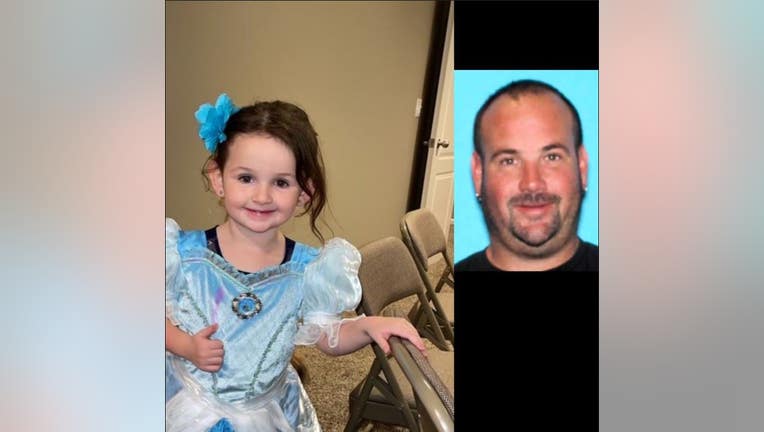 article
(FOX 2) - Update: 9:40 p.m.: Port Huron police have posted that 4-year-old Lilliana Nardlini has been recovered and is now safe.
"We wanted to let everyone know that Lillianna has been located, she is safe, and members of the Port Huron Police Department Major Crimes Unit are on their way to bring her back," the department wrote on Facebook.  "Thank you to everyone that shared the posts and sent in all the tips. We will release more information as it becomes available."
At 9 p.m. the Ohio State Highway Patrol arrested Erik Nardini without incident, according to the Marysville Police Department.
Michigan State Police were looking for a silver Ford Taurus with a Michigan plate of EKT 6624, being driven by Eric Nardlini with his 4-year-old daughter Lilliana inside. Authorities believe this vehicle was last seen traveling SB on I-75 just north of Toledo at approximately 3:45 p.m. Tuesday.
The endangered missing report was made around 10:30 a.m. Tuesday.
On Twitter, the department's third district asked people to be on the lookout for Lilliana Nardlini, who is 3 feet tall, 30 pounds, and a resident of Marysville. 
Her dad, Eric Nardlini, does not have court-ordered custody of Lilliana. 
Lillianna Nardini is 3 feet tall, weighs 30 pounds, has brown hair, and brown eyes.  Marysville Police Department believes Lillianna Nardini, 4, was last seen being dropped off by an unidentified person at approximately 10:30 p.m. Monday at the Burger King on the 3100 block of Gratiot Avenue in Marysville. Police believe she is with her father Erik Nardini.
Erik Nardini was recently served with a court order, ordering the child be turning over to Lilliana's mother. After being served with the court order he made statements to the mother she would never see the child again
If seen, people are asked to call Marysville police at 810-364-6300,  the Port Huron Police Major Crimes Unit at (810) 984-5383, or 911.