Engaged couple killed by wrong-way driver on I-275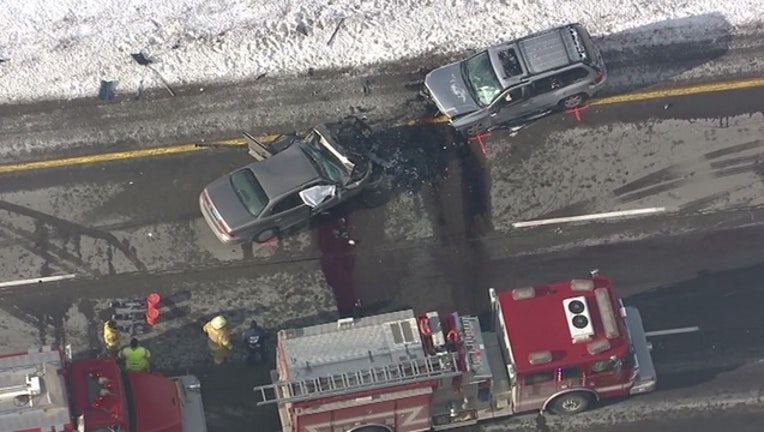 (WJBK) - The man and woman who were killed on I-275 Wednesday when a wrong-way driver struck their car head on have been identified. 
The Wayne County Medical Examiner's Office identified the victims as Nicholas Pare and Shannon McIntyre. The two were engaged to be married.
The two were traveling northbound on I-275 near Palmer Road in Canton Wednesday morning when their car was struck head-on by a driver going the wrong way. Police said the two were killed instantly. 
Police say the person going the wrong was is a 59-year-old man from Wolverine Lake, and that he has been taken to the hospital with minor injuries. His name has not been given. 
The cause of the crash is still under investigation. Police have said open alcohol was found in the suspect's vehicle. 
The interstate was closed for many hours after the accident for the investigation.