Entertainment legend Garry Marshall dies at 81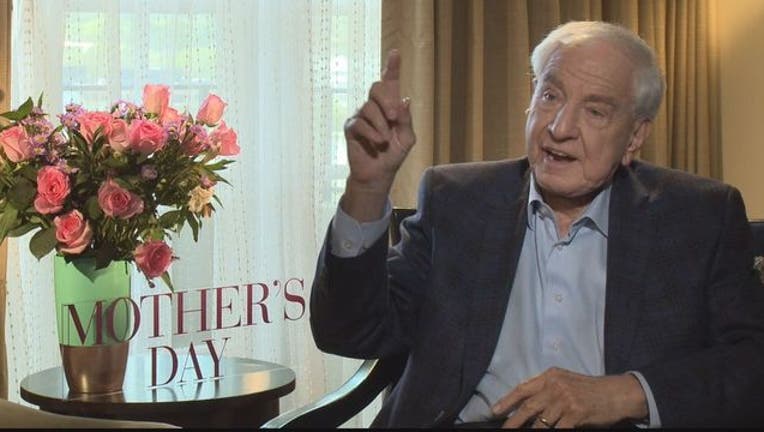 article
LOS ANGELES (AP) -- Writer-director Garry Marshall, whose deft touch with comedy and romance led to a string of TV hits that included "Happy Days" and "Laverne & Shirley" and the box-office successes "Pretty Woman" and "Runaway Bride," has died. He was 81.
Marshall died Tuesday in at a hospital in Burbank, California of complications from pneumonia after having a stroke, his publicist Michelle Bega said in a statement.
The director also had an on-screen presence, using his New York accent and gruff delivery in colorful supporting roles that included a practical-minded casino boss unswayed by Albert Brooks' disastrous luck in "Lost in America" and a crass network executive in "Soapdish."
"In the neighborhood where we grew up in, the Bronx, you only had a few choices," Marshall said in a 1980s interview. "You were either an athlete or a gangster, or you were funny."
Marshall, brother of actress-director Penny Marshall, earned a degree in journalism from Northwestern University and worked at the New York Daily News. But he found he was better at writing punchlines.
He began his entertainment career in the 1960s selling jokes to comedians, then moved to writing sketches for "The Tonight Show" with Jack Paar in New York. He caught the eye of comic Joey Bishop, who brought him to Los Angeles to write for "The Joey Bishop Show."
Sitcoms quickly proved to be Marshall's forte. He and then-writing partner Jerry Belson turned out scripts for the most popular comedies of the `60s, including "The Lucy Show," "The Danny Thomas Show" and "The Dick Van Dyke Show."
Marshall and Belson detoured into screenwriting in 1967 with "How Sweet It Is," starring Debbie Reynolds, and followed it up with "The Grasshoppers" (1970) with Jacqueline Bisset. But the two men kept their hand in TV.
In 1970, they turned Neil Simon's Broadway hit, "The Odd Couple," into a sitcom starring Jack Klugman and Tony Randall and produced by Marshall. It ran for five seasons and proved the beginning of a TV sitcom empire.
In January 1979, Marshall had three of the top five comedies on the air with "Happy Days," which ran from 1974-84; "Laverne & Shirley" (1976-83), which starred sister Penny Marshall and Cindy Williams, and "Mork and Mindy" (1978-82) with newcomer Robin Williams.
"Critics have knocked me for targeting society's lowest common denominator," he said in his 1995 autobiography, "Wake Me When It's Funny," written with his daughter, Lori Marshall.
"I believe that television was, and still is, the only medium that can truly reach society's lowest common denominator and entertain those people who maybe can't afford a movie or a play. So why not reach them and do it well?" he said.
Penny Marshall told The New York Times in 2001 that her brother "has a life. He's not into the show business glitterati. If he has a hot movie, that's great. But if he has something that doesn't do great, he's not around those people who won't speak to you or will make you feel terrible."
After cranking out what Marshall once estimated to be 1,000 sitcom episodes, he switched his focus to the big screen with 1984's "The Flamingo Kid," a coming-of-age story starring Matt Dillon, which Marshall wrote and directed.
He concentrated on directing with his later films, including 1986's "Nothing in Common," with Tom Hanks and Jackie Gleason; "Overboard" (1987) starring Goldie Hawn and Kurt Russell; "Beaches" (1988) with Bette Midler and Barbara Hershey; "Pretty Woman" (1990) with Julia Roberts and Richard Gere and "Dear God" (1996) with John Denver and George Burns.
The Gere-Roberts pairing that helped make "Pretty Woman" a smash hit did the same for "Runaway Bride," which reunited them in 1999. "The Princess Diaries" in 2001 was another winner, although Marshall suffered a flop with "Georgia Rule" (2007), starring Jane Fonda and Lindsay Lohan.
Marshall and his wife, Barbara, had three children, Lori, Kathleen and Scott.
Funeral services will be private, but a memorial is being planned for his birthday on Nov. 13, the statement said.
------
Associated Press writer Andrew Dalton contributed to this story.