Entries now accepted for Zehnder's Mother of the Year contest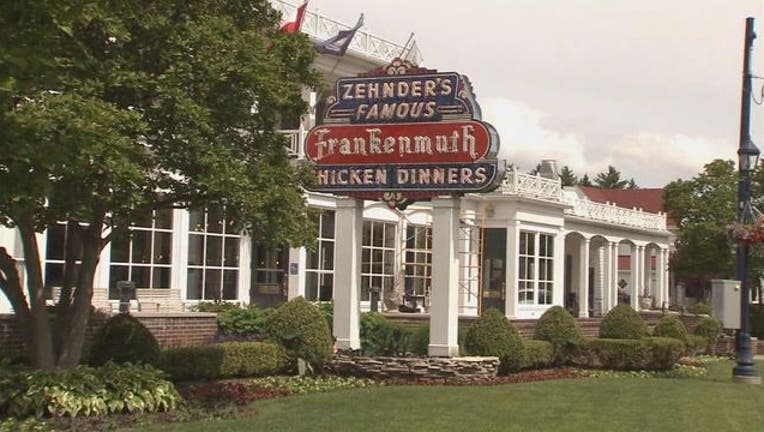 article
FRANKENMUTH, Mich. (FOX 2) - In honor of Mother's Day, Zehnder's of Frankenmuth is holding its 27th annual Mother of the Year Contest. 
The popular restaurant opened its doors for business on Mother's Day in 1929, and served up 312 chicken dinners. Since then, Mother's Day has become one of the busiest days of the year - now serving about 5,000 meals on that special day. This year, Mother's Day is Sunday, May 12. 
The contest honors and celebrates mothers in the area. 
To make an entry, write a poem in 50 words of less about why your mother should be selected as "Zehnder's Mother of the Year." 
The winning mother will receive a Zehnder's of Frankenmuth Mother's Day dinner for up to 10 family members (including Mom); a Zehnder's overnight package for four at Zehnder's Splash Village Hotel & Waterpark; and a recognition plaque.
To enter, send entries by Thursday, May 3, 2019:
Mother of the Year Contest
Zehnder's of Frankenmuth
730 S. Main Street
Frankenmuth, MI 48734
Or E-mail to: linda.kelly@zehnders.com
Entries must include the name of the nominated mother, and the name, address and day phone number of the individual submitting the nomination. The winning entry will be selected by Zehnder's of Frankenmuth officials. The winner will be notified by Tuesday, May 7, 2019.