Events scheduled across state to celebrate King's birthday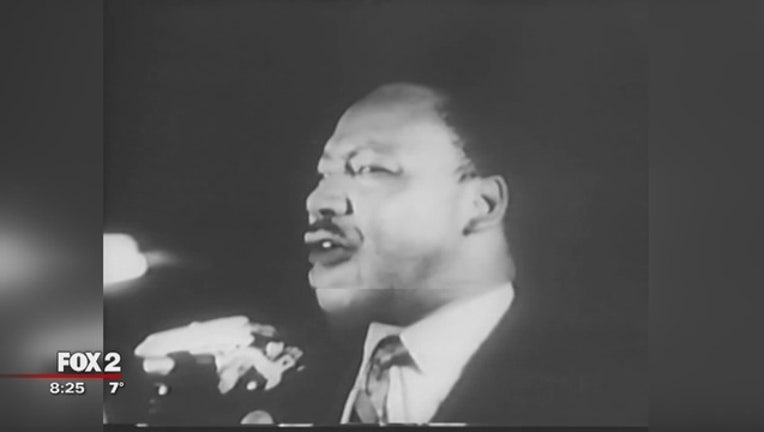 article
DETROIT (AP) - Numerous events are scheduled around Michigan to celebrate the birthday of slain civil rights icon the Rev. Martin Luther King Jr.
A rally and march are to start at noon Monday at Central United Methodist Church in Detroit, while volunteers will join the AmeriCorps Urban Safety Program by boarding up vacant houses on walking routes to a Detroit school.
The 33rd annual Martin Luther King, Jr. Holiday Peace Walk Celebration starts at 9 a.m. at Hope United Methodist Church in Southfield, north of Detroit.
Student Nonviolent Coordinating Committee founding member Diana Nash will speak at Lansing's MLK Day event and the University of Michigan in Ann Arbor will hold an annual symposium.
The Charles H. Wright Museum Of African-American History is holding its 18th annual Martin Luther King Jr. Day. The life of the legendary civil rights icon will be celebrated during a special breakfast followed by a day-long list of performances, workshops, arts & crafts, storytelling and much more. Admission is $8 for adults, $5 for seniors and children 12 and under.
    
The Henry Ford Museum is offering free admission today. To mark the occasion, the museum's Mind-On-Freedom Program that tells the story of the civil rights movement will be on display.  Museum hours are from 9:30 a.m. to 5 p.m.
    
The Motown Museum is also offering free admission to visitors 17 and under today. The minors must be accompanied by a guardian with paid admission. Motown's label was a venue for black expression in the 60's and has a connection to the movement. Motown's Black Forum Label recorded Dr. King's famous "I Have A Dream" speech.
And finally, the Salvation Army celebrating today with a big sale.They're offering 50 percent off all items from their so-called "brick-a-brack" department, which includes housewares and knick knacks.
All 37 metro Detroit locations are participating. Proceeds benefit the organization's adult rehabilitation centers across southeast Michigan.
President Ronald Reagan signed a 1983 bill establishing the federal holiday which first was observed in 1986.