Ex-Macomb Co. judge found dead in Florida; son charged with murder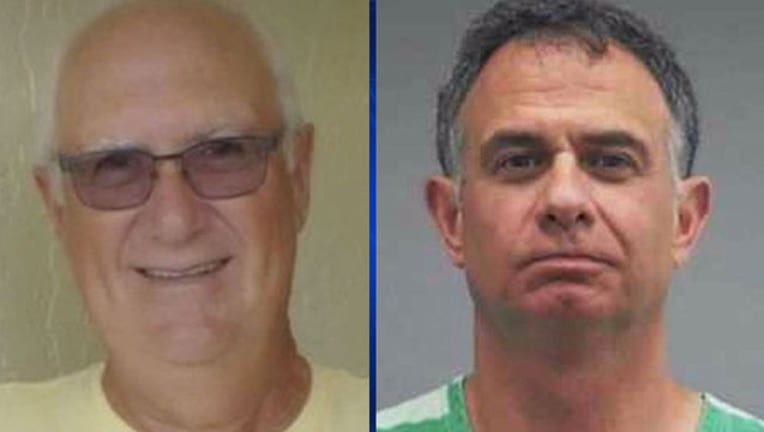 article
(WJBK) - A former Macomb district court judge has been found dead, and now his only child is suspected in his death.  
The body of 74-year-old James "Skip" Scandirito, 75, was found April 4 on an abandoned golf course in Boca Raton, Fla. His son, James Anthony "Jimmy" Scandirito, 49, had reported him missing three days earlier. 
When the son's story didn't add up, police put a warrant out for his arrest. He was found about 300 miles away driving a car with a stolen license plate, the SunSentinel reported. He's now charged with murder. 
Authorities didn't elaborate on how the elder Scandirito died. His body was found at Ocean Breeze Golf Club, where he used to work in the pro shop.
Nearly 20 years ago, the former judge faced removal from the bench over allegations he offered five Macomb county women leniency in return for sexual favors. He resigned just days before the Michigan Judicial Tenure Commission heard the case. 
He then moved to Florida and was hired by the Florida Department of Children and Families as a senior attorney representing caseworkers and abused children. He was fired in 2003 when the agency learned of the allegations back in Michigan.  
At the time of his firing, Scandirito told The Associated Press he was contesting the decision to revoke his law license for predatory sexual misconduct. 
"I did a very good job and there were a couple of allegations. And instead of fighting it, I moved to Florida," he told the AP in 2003.
On his job application, Scandirito wrote that he had 20 years of experience as a trial attorney and had handled hundreds of juvenile court cases. When asked on the application his reason for leaving the position of trial court judge, Scandirito, then 59, wrote: "Retired to move to Florida."
The Associated Press contributed to this report