Ex-trooper waives prelim hearing in death of Detroit teen tased on ATV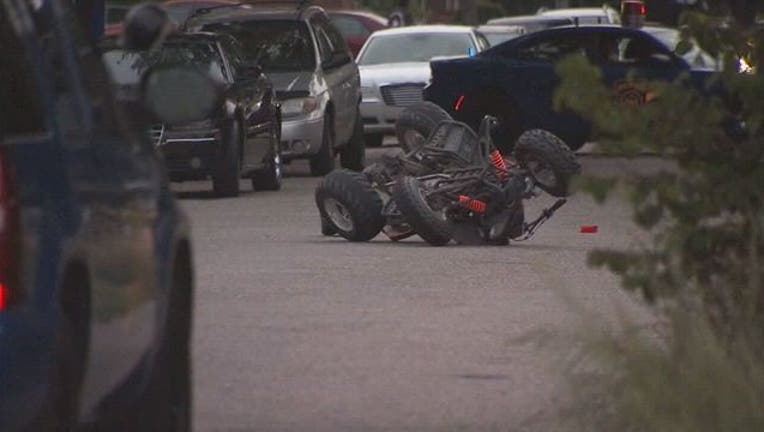 article
DETROIT (WJBK) - A former Michigan State Police trooper charged with second-degree murder for the death of a teen who was tased while riding an ATV waived his preliminary hearing Thursday. 
Mark Bessner's lawyer also stated that he has posted the million dollar bond, and is no longer in jail. 
Bessner is due back in court February 15, 2018. 
Bessner has been charged with murder in connection with the death of 15-year-old Damon Grimes in August 2017.
Bessner was riding with his partner on August 26 when they began to pursue Grimes, who was riding on an ATV, for ignoring a stop sign. When the boy refused to stop, Bessner deployed a taser as the ATV was going between 35 and 40 mph.
The ATV hit a pickup truck and Grimes was killed in the crash.
Ex-trooper charged in Detroit ATV crash had other Taser misconduct
The family disputes that claim and believes the trooper ran into the back of the driver, causing him to fly off the ATV and hit the truck.
"They ran into the back of him, made him fly off his bike, onto a truck and killed him. The state trooper who actually hit him actually pulled off and left. We're not getting answers from no one," said the victim's aunt, Kimberly Powell.
The Medical Examiner ruled that he died from blunt force trauma and ruled his death an accident.
The Michigan state trooper is charged with 2nd degree murder and involuntary manslaughter in the death of Grimes.
The family filed a $50 million lawsuit against the trooper for the boy's death. That lawsuit is still pending.