Family of 5 living in car after house fire destroys everything, kills grandmother
NEW HUDSON, Mich. (FOX 2) - A family in Lyon Township lost their grandmother - and everything they own in a devastating house fire.
Now the family of five and their two pets are left to live in their car, and they could use some help.
"All through the floor was flames," said Josiah Simmons. "I literally had to run through it and get grandma out of there (and) she was on fire."
Last Friday night – the father of three got the little ones out safe, and carried his grandma out too.
"We lost everything, all we have are the clothes on our back," Simmons said.
Their grandma, 82-year-old Eva, was sleeping on oxygen. Her tank was possibly the culprit for the fire at their home, in Kensington Place in New Hudson.
"It exploded, so it hit the curtains, the bed, the floor," he said.
They thought grandma would be okay at first with second-degree burns, but overnight Monday she died at the hospital from her injuries. And this family is left to grieve in their car, with nowhere to go.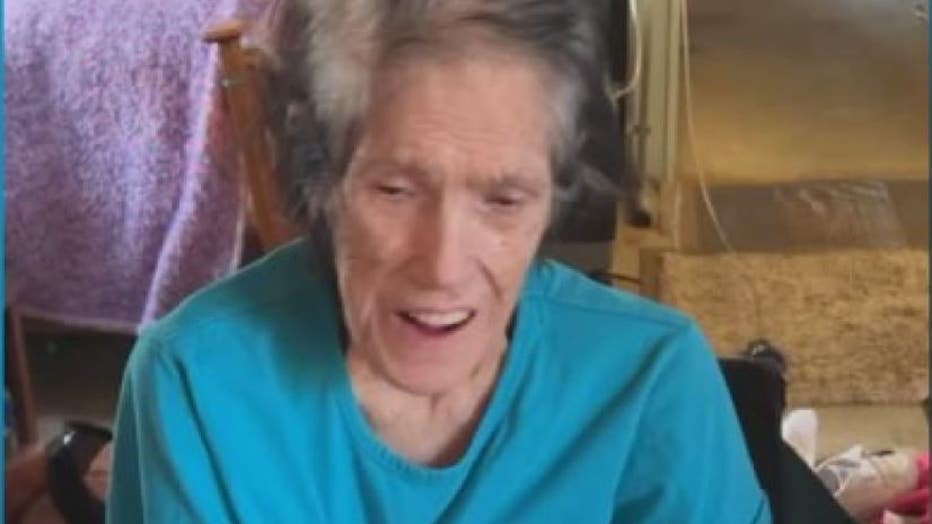 The family's 82-year-old grandmother Eva died from her injuries.
"I'm just I'm just I don't even have words for this really," Josiah said.
Now the couple has three girls packed in the backseat of the Ford Fusion - 11, 5 years old, and just 7 months – plus their dog and cat too.
"They're good but they're (sighs)..." he said.
The sigh says it all – Sunday night they could swing a hotel, but now, parking lots are home.
"I've been poor, I've been in this situation, I just never thought after a full family of five, a dog, and a cat, we would be in this situation," Josiah said.
The Red Cross and Salvation Army are helping with the emergency supplies – but he says that only goes so far.
"Me and my girlfriend are working, but we are going everything out of this car," he said.
After our interview, the family said they were going to park at a nearby parking lot until they can figure out their next move.
There is a Go Fund Me Page set up HERE.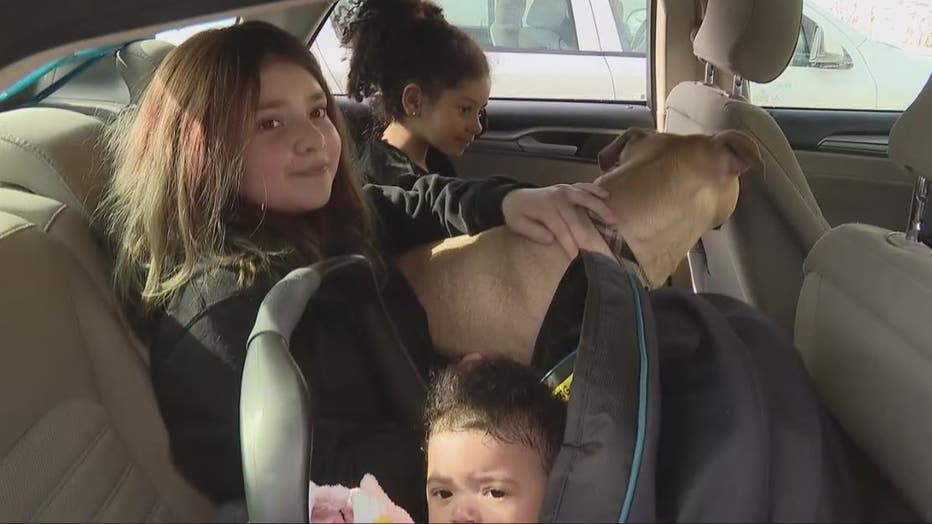 The family of 5 is living out of a Ford Fusion after the house fire.