'Farmer Wants a Wife': Jennifer Nettles says FOX series is about 'authentic connection'
LOS ANGELES - The template for most reality dating shows is simple: Big rituals, dramatic eliminations and a lot of crying. 
But according to country star Jennifer Nettles, FOX's newest dating series "Farmer Wants a Wife" is different. 
"What drew me to this show was that it is not that," Nettles, the series' host revealed to FOX TV Stations, adding, "It is about authentic connection … these are real people looking for love." 
And, she may be right. 
Based on the international reality format, the show has proven to have wild success throughout its global run with over 180 marriages and more than 410 children as a result of the series.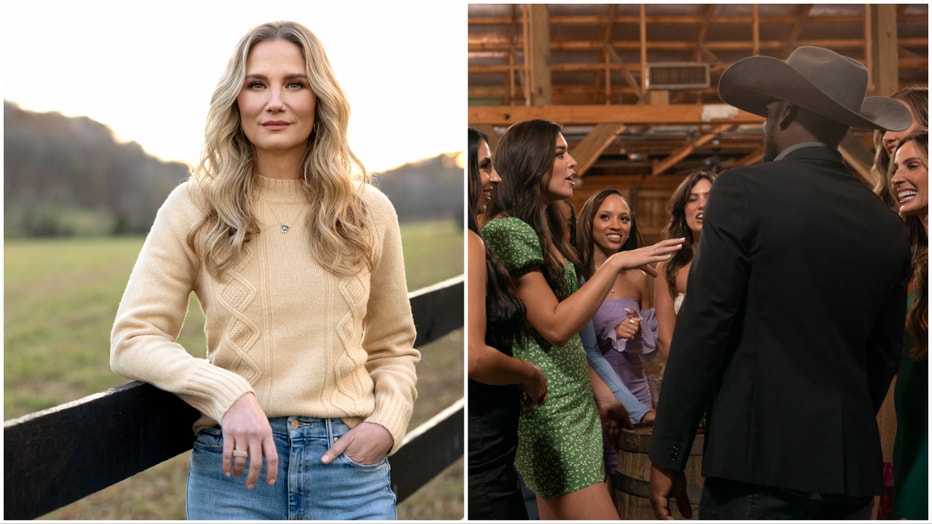 LEFT: Jennifer Nettles on 'Farmer Wants a Wife' on FOX. RIGHT: Contestants on FOX series (Credit: FOX Entertainment)
"They definitely, genuinely want to find love," Nettles continued.
In "Farmer Wants a Wife," a group of 32 women leave behind the comfort of city life and are invited to experience life on a farm with one of the four single farmers in a quest to find romance.
RELATED: 'Farmer Wants a Wife': First look at FOX reality dating series
The four leading bachelors include Hunter Grayson, 31, from Watkinsville, Ga.; Ryan Black, 32, from Shelby, N.C.; Landon Heaton, 35, from Alva, Okla.; and Allen Foster, 32, Williamsport, Tenn.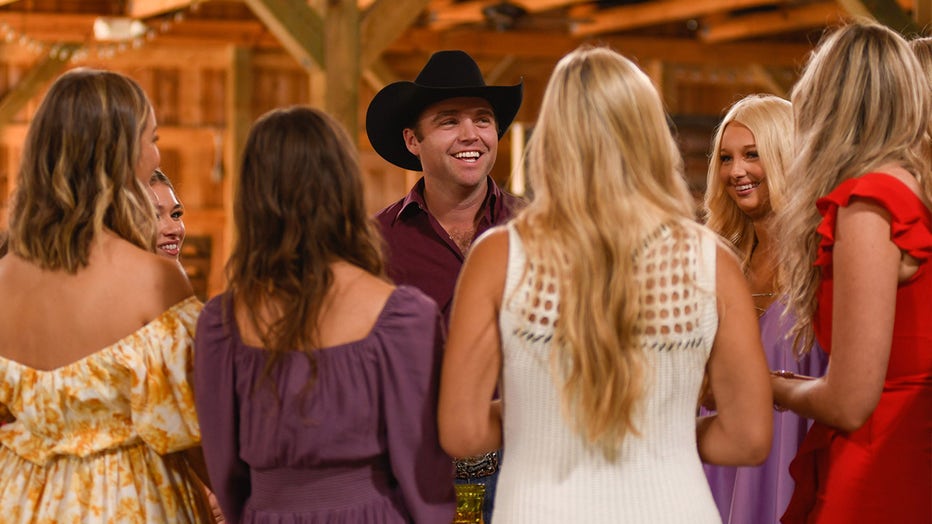 Hunter (center) with several ladies in the series premiere of "Farmer Wants a Wife" airing Wednesday, March 8 on FOX. (Credit: FOX)
But the reality of living in the country will have many of the ladies questioning how much they are willing to change for love. These farmers will show the women what life is really like on an actual working farm, from tending to the land, feeding cattle, baling hay and handling business operations. 
"A lot of these women – most of them – are not from farming background, so they get a chance throughout the show to test that out, to test that lifestyle, in so many ways," Nettles continued.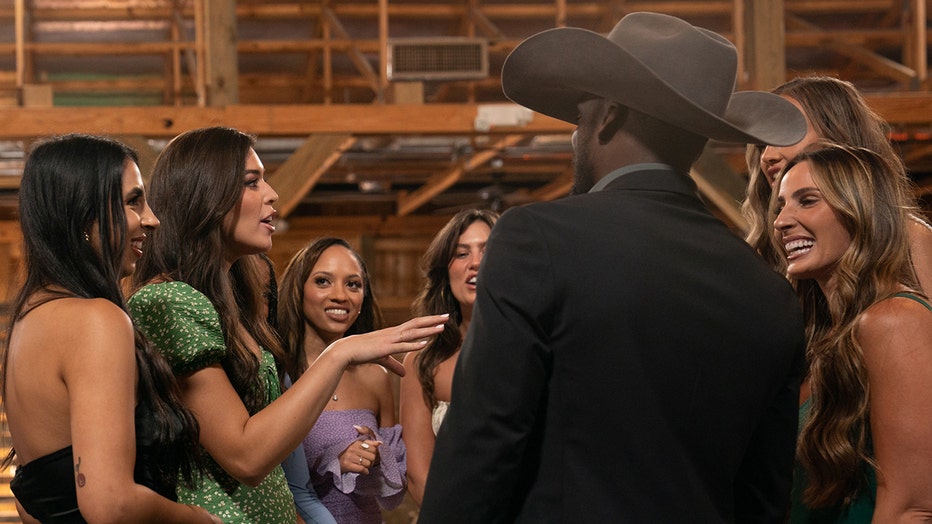 Ryan (center) and several ladies in the series premiere of "Farmer Wants a Wife." (Credit: FOX)
For the ladies, the reality of this way of living may beg the question: how far are you willing to go for love? 
The series premiere episode of Farmer Wants a Wife airs Wednesday, March 8 (9:00-10:00 PM ET/PT) on FOX. 
This station is owned by FOX Corporation.