FBI to hold press conference after Flint airport stabbing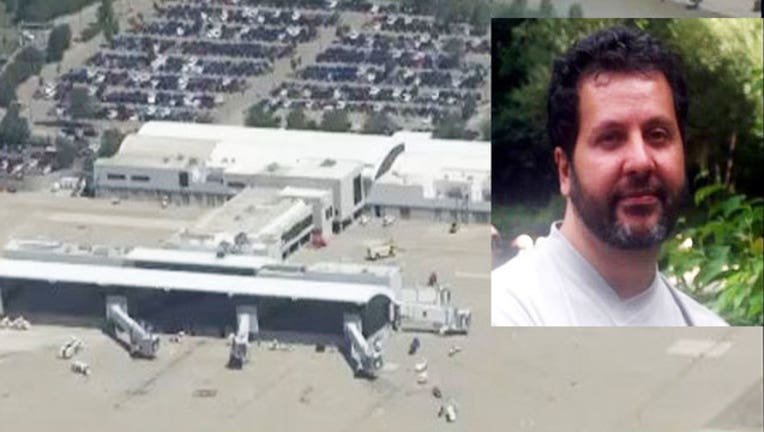 article
FLINT, Mich. (WJBK) - The FBI is holding a press conference as the community continues to grasp a possible act of terrorism at the Bishop International Airport yesterday.
Daniel L. Lemisch, Acting U.S. Attorney of the Eastern District of Michigan and David P. Gelios, Special Agent in Charge, Detroit Division of the FBI will both be speaking the press conference set to start at 3:30 p.m. You can watch a livestream at www.fox2detroit.com/live or here on our Facebook page.
Earlier in the day, Flint officials held a press conference as well where they updated the condition of Lt. Jeff Neville. CLICK HERE TO WATCH.
A Canadian man from Tunisia shouted in Arabic before stabbing a police officer in the neck at the airport, and made reference to people being killed overseas during the attack. The attack is being investigated as an act of terrorism, federal and court officials said.
Amor Ftouhi, 49, of Montreal, was immediately taken into custody. A criminal complaint charging him with committing violence at an airport says Ftouhi asked an officer who subdued him why the officer didn't kill him.
Terror suspect who stabbed Flint airport officer ID'd as Canadian Amor Ftouhi

The criminal complaint says Ftouhi stabbed airport police Lt. Jeff Neville with a large knife after yelling "Allahu akbar," the Arabic phrase for "God is great." According to the FBI, Ftouhi said something similar to "you have killed people in Syria, Iraq, and Afghanistan, and we are all going to die."
Dearborn Islamic community leader on Flint attack: devout Muslims don't kill
More charges against Ftouhi could be filed as prosecutors take the case to a grand jury seeking an indictment, Gelios said. The Flint Journal, citing court officials, said that Ftouhi is a dual citizen of Canada and Tunisia.
Neville was in satisfactory condition after initially being in critical condition, airport police Chief Chris Miller said at a Wednesday afternoon news conference where the charge against Ftouhi was announced.
This is a developing story that will be updated with details from the press conference.