Federal board recommends seatbelts on all new school buses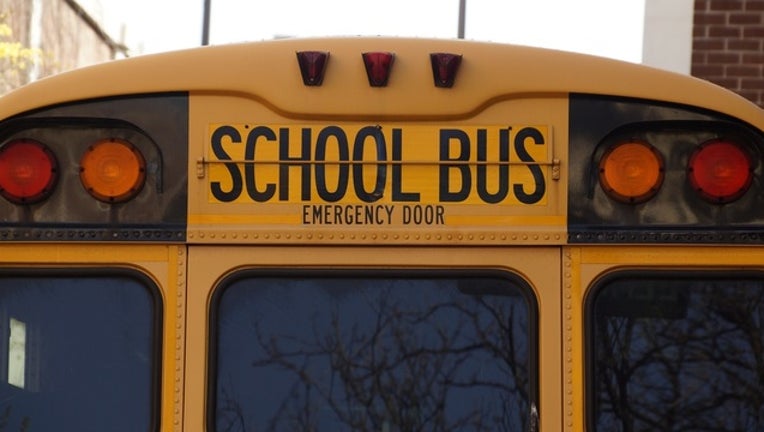 article
NASHVILLE, Tenn. (AP) - A federal transportation panel on Tuesday recommended to states that all new large school buses be equipped with both lap and shoulder seatbelts, which the board chairman called a "tried and true" safety protection.
The National Transportation Safety Board, which investigates transportation disasters, approved the recommendation Tuesday in Washington. The board also recommended requiring collision-avoidance systems and automatic emergency brakes on new school buses.
The recommendations, which aren't binding on government agencies or the transportation industry, came just days after a school bus collided with a dump truck in New Jersey, killing a student and teacher.
MORE: School bus torn apart in dump truck collision, killing 2 | NJ school bus missed exit before crash; police probing if driver tried illegal U-turn
Chairman Robert Sumwalt said the board's last recommendation about school seatbelts, made in 2013, was that states consider them, which he called "sort of weak."
He said it's time for the agency to take a hard stance.
"I think that that's the right stance, and I feel like we as an agency have tiptoed around that for a long time," Sumwalt said.
Eight states already require some kind of seatbelts on larger school buses, according to the National Conference of State Legislatures.
New Jersey requires lap belts on its larger buses. But the NTSB is also suggesting that it and three other states that use lap belts - Louisiana, Florida and New York - also install shoulder belts.
The National Highway Traffic Safety Administration, which creates regulations for school bus safety, already had required some kind of seatbelt for smaller school buses in all states.
But the administration hasn't embraced requiring seatbelts on larger buses. Instead, the agency says children on larger school buses are protected by strong, closely spaced seats with seatbacks that absorb energy during crashes. The administration points to a strong safety record for school buses, saying students are 70 times more likely to get to school safely on a school bus instead of car.
At least 29 states introduced school bus seatbelt legislation last year, but big cost estimates have tripped up lawmakers in several instances.
The NTSB's recommendations are contained in a report on two deadly school bus crashes in November 2016, one in Chattanooga, Tennessee, and the other in Baltimore.
For the Chattanooga crash, in which six school children died, the board concluded that the lack of lap-shoulder seatbelts contributed to the severity of the crash.
But a Tennessee bill to require seatbelts in new school buses has failed twice since, due in large part to the estimated $12.9 million more in annual costs to school districts and $2.2 million in yearly state costs. Gov. Bill Haslam has approved $3 million in grants that school districts can seek if they want seatbelts on new buses.
Authorities say Johnthony Walker, then 24 years old, was speeding when he crashed his school bus on a winding Chattanooga road. He faces a four-year prison sentence on criminally negligent homicide charges. The federal panel found Walker had two prior bus crashes and unsafe driving complaints, including intentionally causing students to fall over to make them behave on the bus. The panel said he was talking on his cellphone when the bus crashed in 2016.
The board also laid blame on the contract bus company, Durham School Services, for lack of driver oversight, and Hamilton County Department of Education for not following up on issues raised about Walker.
In the Baltimore crash, driver Glenn Chappell had no children on board when he rear-ended a car and hit a transit bus, and Chappell and five people on the other bus died.
The safety panel's presentation said Chappell was likely incapacitated, given his history of seizures and penchant for not disclosing his health complications. The panel said Chappell regained his commercial license with fraudulent documents, despite losing it multiple times due to traffic violations, criminal activity and the seizures.
The board also noted that part of the crash's probable cause was inadequate driver oversight by the bus company, AAAfordable LLC, and Baltimore City Public Schools.
"In concrete terms, neither of these drivers should have been behind the wheel," Sumwalt said of both the Chattanooga and Baltimore crashes.