Filthy Popeyes shut down by Detroit Health Department after viral videos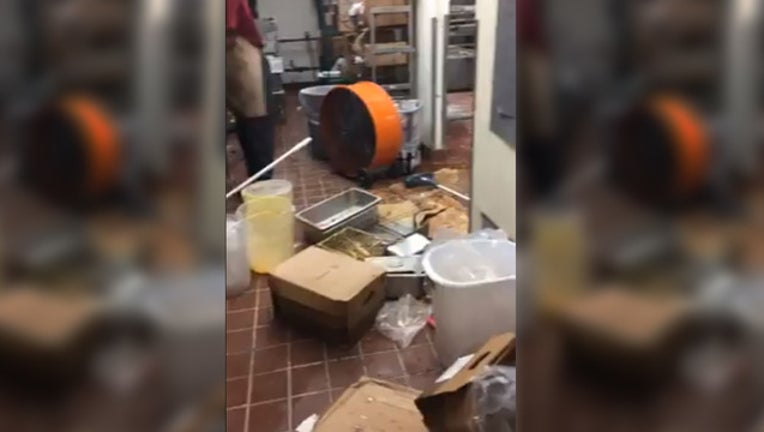 DETROIT (WJBK) - Several videos show showing the disgusting conditions of a Detroit Popeyes on the city's east side has prompted the health department to close the location.
Multiple videos posted by Shakite Shemere were posted on Facebook late Monday night and show the dirty conditions inside the Popeye's at 7 Mile and Gratiot. Included in the Shemere's posts are pictures of what appears to be mold in the kitchen, cockroaches in boxes, worms crawling on the floor, and overall disgusting conditions in the restaurant's kitchen, bathrooms, and dining area.
Over a quarter of a million people have watched the videos and they've been shared and reported to FOX 2 multiple times since they were posted. In response to the videos going viral in Detroit, the Detroit Health Department announced it sent a team to the location and temporarily closed the restaurant:
The Detroit Health Department's Food Safety Team is currently on site and investigating the Popeye's location at 14180 Gratiot. The location is temporarily closed and the Popeyes management is cooperating with the health department and following all cleaning protocols.
The Detroit Health Department will continue to work with the Popeye's location and it will work to make the sure (sic) the restaurant is in compliance prior to reopening.
FOX 2 has reached out to Popeye's for comment on the videos. You can watch the videos below but please be advised that they contain adult language: