First live lynx captured in Michigan up in Thumb area, DNR confirms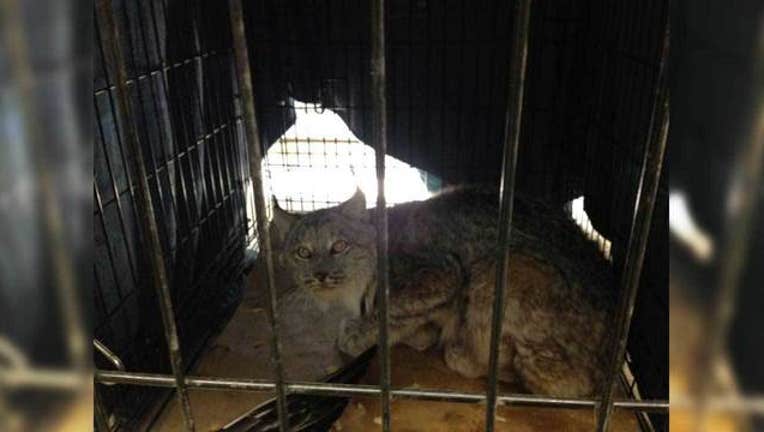 article
HARBOR BEACH, Mich. (FOX 2) - A live lynx was caught over the weekend up in Michigan's thumb area. 
The Michigan Department of Natural Resources says the animal was trapped in Harbor Beach on March 17, and has since been transferred to the Howell Nature Center's Wildlife Rehabilitation Clinic. 
Officials at the Howell clinic say they're letting the lynx settle after a few stressful days, and aren't sure if it's a male or female yet. The Canadian Lynx was caught in a leg-hold trap, but they say the animal appears to be doing fine and isn't limping at all. They'll do a full physical examination under anesthesia soon.
Meanwhile, it's not known yet either if the animal is a released/escaped illegal pet or is in fact, truly wild.
The animal was caught in an area not far from where a lynx was recently confirmed on video in February. 
The Canada Lynx is classified as a threatened species in Michigan with only rare sightings occurring in the last 40 years, primarily in the Upper Peninsula. The DNR says this is the first time a live lynx has been captured in Michigan. 
After officials check out the cat, they'll determine if it can be released back into the wild. According to the DNR, this would likely take place in the Upper Peninsula as Michigan's Thumb area is poor habitat for an animal who prefers a large territory of dense conifer or boreal forests.
Fox 2 reported on this story from Southfield, Mich.