Five stories to know for Friday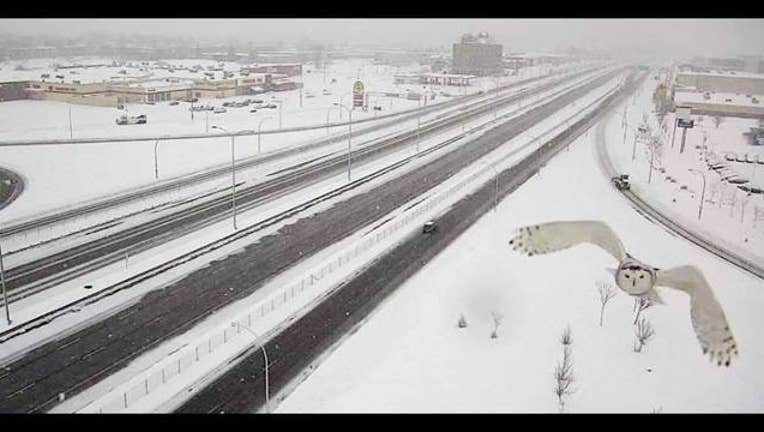 article
(WJBK) - 1. 27 Hours of snow
In case you've missed the news, our push alerts, or don't have windows in your home, it's snowing. We still expect 5 to 9 inches of snow by the time this huge snow system is over.
It started around 3 am and won't stop until Saturday morning. All told - it's going to snow for about 27 hours straight. Get ready.
2. Coney Island Carjacking
In stunning video, a man walked right up to woman, shoved a gun in her face, and then stole her car and purse. 
In the video, you can see the female victim get out of her 2016 Chevy Malibu in the parking lot, when a man walks up to her. He gets close to her and points a gun at her head, but she shoves him away and walks off. 
3. Stabenow wants 5 minutes with Nassar
Randy Margraves isn't the only one who wants a few minutes alone with Larry Nassar. Michigan Democrat Debbie Stabenow spoke in Washington earlier this week and said she would have liked five minutes with the disgraced doctor.
"I only wish that the security had been a little slower in constraining (Margraves) 'til he could have gotten a couple of punches out."
Stabenow also said she was disappointed that the enraged father was prevented from punching Nassar in a Michigan courtroom last week.
4. Worst. Ingredient. Ever
A Little Caesars in Indianapolis has been shut down after rodent feces was found baked INTO their pizza.
5. Worst flu since 2009
Flu season isn't getting any better. A government report out Friday shows 1 of every 13 visits to the doctor last week was for fever, cough and other symptoms of the flu. That ties the highest level seen in the U.S. during swine flu in 2009.
And it surpasses every winter flu season since 2003, when the government changed the way it measures flu.