Flat Rock cemetery vandalized, veteran tombstones destroyed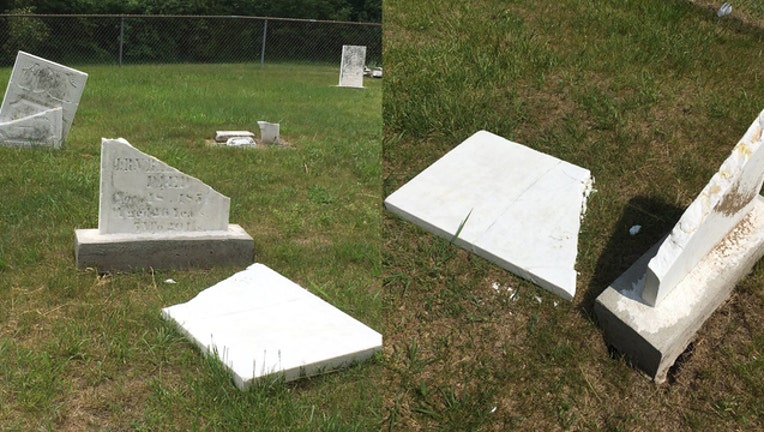 article
FLAT ROCK, Mich. (WJBK) - Vandals destroyed tombstones in one of the oldest cemeteries in Flat Rock this week, including memorials belonging to several veterans.
The Flat Rock Historical Society posted an announcement Sunday evening to its Facebook page that the Vreeland Cemetery was found vandalized.
Several of the tombstones were broken, with pieces shattered on the ground.
The cemetery is the original place where Revolutionary War patriot and Flat Rock settler Michael Vreeland was buried.
He was later moved to Oakwood Cemetery, but the remains of his family still rest in Vreeland Cemetery.
Several of his sons served in the War of 1812 and Indian conflicts.
City funding allowed for major restoration at Vreeland Cemetery in 2014, and many of the tombstones repaired are now broken once more.
Those with any information on the incident should contact Officer Kevin Murphy of the Flat Rock Police Department at (734) 782-2496.