Flint teen warns others after mysterious shirt was wrapped around her wiper blade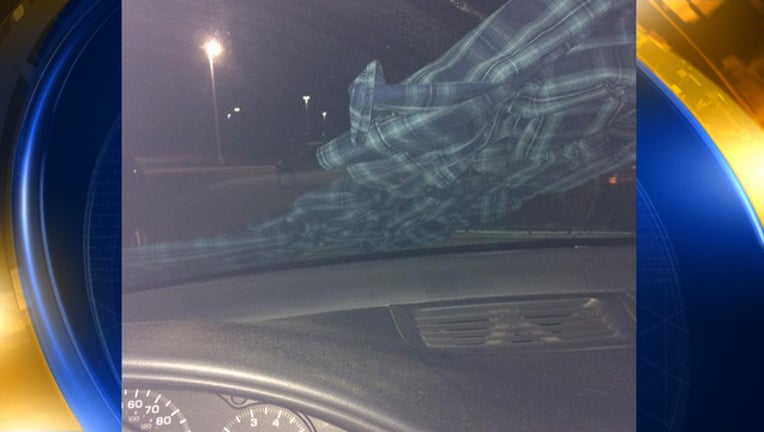 article
FLINT, Mich. (WJBK) - A teen in Flint, Mich. is warning others after a dangerous kidnapping ploy happened to her last week.
Ashley Hardacre was walking to her car after her late shift at the Genesee Valley Mall. She walked out with coworkers, but when she got inside her car she noticed something strange -- a flannel shirt was on her windshield.
She ran her wipers, but the shirt wouldn't brush off. It appeared to be unbuttoned and wrapped around one of her wiper blades.
Ashley looked around. Two cars were nearby. One was running, so Ashley says she immediately felt uneasy.
She had seen posts on social media, warning females not to get distracted by things such as paper or jewelry that may be mysteriously tucked under their window blades. Many of the posts on social media warn that someone is waiting nearby to kidnap you.
She knew she shouldn't get out of her car, so she drove to a safe location before rolling down her window and removing the shirt.
Ashley says she filed a report with mall security and they informed police. She said police are reviewing security footage.
UPDATE: Police in Flint reviewed the surveillance footage and talked with two men who left the shirt on Ashley's car. Police say the men meant it as a prank, and that they had no idea it could be linked to a human trafficking ploy. You can read more about that here. 
Ashley's Facebook post is no longer public. 
Police: Shirt wrapped around wiper blade in Flint was meant to be a prank