Flint woman wins $300,000 Michigan Lottery prize from ticket bought from her 'lucky machine'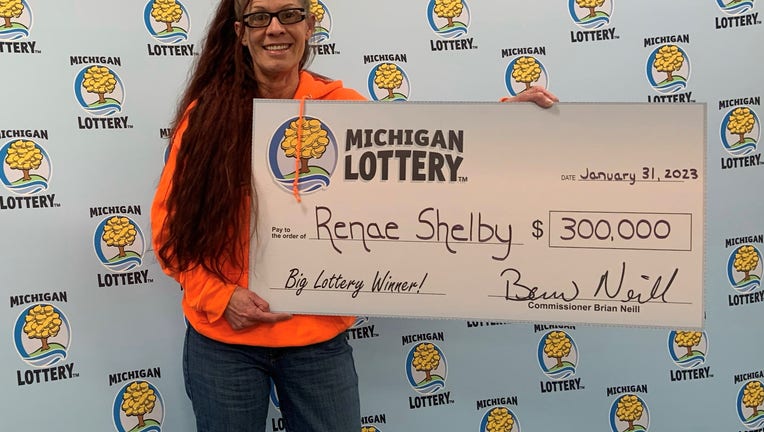 article
FLINT, Mich. (FOX 2) - A Flint woman said the self-serve Michigan Lottery machine she bought a $300,000 winner from is her lucky machine that she always uses.
Renae Shelby, 56, bought the Emerald Green Wild Time scratch-off ticket at Khouris Market at 3239 Davison Rd. in Flint.
"I always purchase my tickets from the same self-serve machine, and I call it my 'lucky machine'," Shelby said. "I had some winning tickets, so I cashed them at the machine and used my credits towards a few Emerald Green Wild Time tickets."
She discovered she had purchased a winner when she got back to her car.
"I started scratching the tickets when I got in my car, and when I saw I'd won $300,000, I was in shock! I called my son right away, and he thought he was going to have to call 911 because I felt like I couldn't breathe and could barely get my words out to tell him I'd won $300,000. It was so exciting!" she said.
Shelby plans to save the money.
"Winning this prize has opened new doors and will provide a lot of opportunities for me that weren't previously there," she said.