Flock license plate readers coming to Ferndale -- Here's what to know about the technology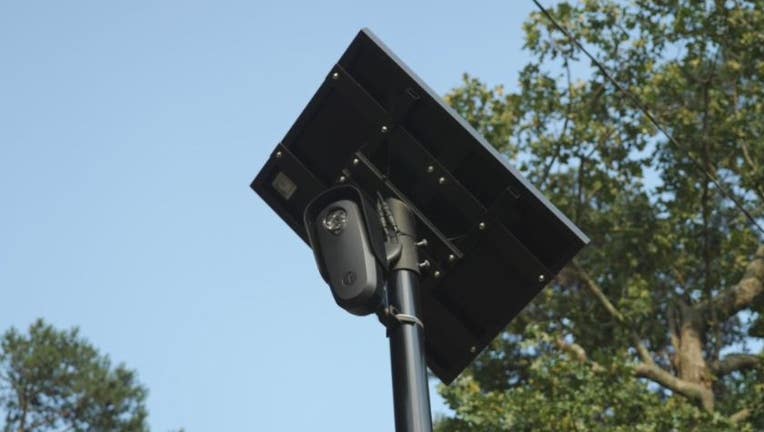 article
FERNDALE, Mich. (FOX 2) - Flock Safety license plate readers will be placed around Ferndale after city council approved the technology Monday.
Ferndale will use drug forfeiture money to add the solar-powered license plate readers for two years as part of a pilot program. The first year will cost $25,300, which includes installation, and the second year will cost $22,500. 
According to a plan from the Ferndale Police Department, the city will place 16 cameras at high-traffic entry points to the city for 60 days. After the 60-day trial period, they will use data to determine the most effective areas and leave eight cameras up.
The cameras create a database of cars that pass them. They only capture license plates and vehicle characteristics, not people or faces, according to the company.
Some ways Ferndale plans to use the readers includes for identifying stolen or wanted vehicles, stolen license plates, and finding missing persons
Last fall, Warren police praised its Flock readers for helping them solve rapes, murders, and other violent crimes. 
Despite the reassurances that the cameras don't capture faces, the technology has led to some stereotyping fears, worries about how data is being stored, and concerns about the surveillance of innocent people.
Worries about reader misuse even led to the American Civil Liberties Union proposing guidelines that law enforcement agencies should follow if they choose to implement the technology. 
Ferndale police provided a copy of the department's proposed policy. This policy outlines how the cameras will and will not be used. 
According to that policy, the department will not "contribute to the criminalization of poverty. As such, ALPR (automated license plate reader) technology will not be used for traffic enforcement, or the enforcement of civil judgments and immigration laws."
Officers will not be allowed to access data from the readers "for official and legitimate law enforcement purposes consistent with this policy." The data will be password protected. Additionally, data not being used for an investigation will be deleted 30 days from when it is captured, the policy says.
Read the ALPR policy:
(Mobile users - if you can't see the document below, click here)