Florida man reunites with pet cat lost 14 years ago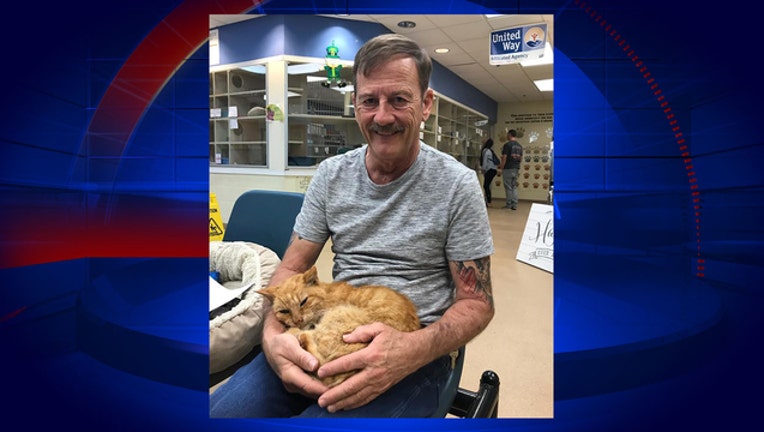 article
FORT PIERCE, Fla. (AP) - A Florida man has been reunited with a cat he lost 14 years ago.
TCPalm.com reports Perry Martin of Fort Pierce said he had assumed his orange tabby named Thomas Jr., or T2 for short, had died in traffic.
Martin moved in with a friend after Hurricane Jeanne clobbered the state in 2004. A few days later, T2 escaped the home and never returned.
Martin had T2 implanted with a microchip in 2002. He never had news of his missing pet until a Martin County Animal Services officer called him March 9 to tell him T2 was in a shelter in Palm City.
Martin said he initially thought the call was "too crazy to believe."
The pair reunited last week at the Humane Society of the Treasure Coast.